PlayYourCourt.com
15523
BIO
Beginner, intermediate and even advanced players see RAPID progress with my unique Target Tennis teaching method. You will hit quality ground strokes on your very first lesson. Burn-up the court and move up a level in one month or less! You'll learn more in one hour with me than weeks or even months with other instructors. Read my reviews, I look forward to working with you! -only Coach Brian knows and teaches THE SECRET!

Languages Spoken
English, Spanish., Telephone, &, Email, Lessons, Are, Available, Off-Season, &, Rain, Days
Captain, Coach & Finalist, years of playing USTA Team Tennis
Discovered THE SECRET to learning tennis & winning tennis
USPTA plus 25 years of coaching & tournament tennis
A recent student went on to win 9 out of 10 tournaments entered
Fun & friendly teacher, stressing fundamentals & high percentage play
Location
Brian can recommend a location or come to any court inside the highlighted service area below.
Hopkins High School

Hillside Lane Minnetonka, MN 55343

Spring Hill Park

Oak Dr & Clear Spring Minnetonka, MN 55345

Junction Park

12295 Excelsior Blvd Minnetonka, MN 55343

Burnes Park

353 2nd St NW Hopkins, MN 55343

North Lotus Lake Park

181 Fox Hollow Drive Chanhassen, MN 55317
Show More
Indoor Court Details
Williston Center and Minnetonka Tennis Club for hitting only
AVAILABILITY
| | MON | TUE | WED | THU | FRI | SAT | SUN |
| --- | --- | --- | --- | --- | --- | --- | --- |
| Mornings(7 A.M.- 12 P.M.) | | | | | | | |
| Afternoons(12 P.M.- 5 P.M.) | | | | | | | |
| Evenings (5 P.M.- 9 P.M.) | | | | | | | |
scroll to view more days »
Pricing
Save more with lessons package. Become a PYC member and save even more
Save on lessons, gear, and more as a VIP member.
FREQUENTLY ASKED QUESTIONS
Where will the lessons take place?

Your coach will come to any court of your choice. Not sure of the closest court? No sweat, they will recommend a convenient location.

How do I know I'll love my coach?

We ask you questions and hand pick the perfect coach based on what you are looking for. We are so confident in our coach selection process that we offer a 100% satisfaction guarantee. If we can't find the perfect instructor for you then we will refund your unused lesson credits.

Can I start with just one lesson?

You sure can, although we offer a 100% money back guarantee so most students start with a lesson package to save money since there is no risk.

How do I get in contact with my instructor?

Once you have booked your lesson package, you will immediately receive your instructor's contact information. The quickest way to schedule your first lesson is to call or text your coach and they'll get back to you asap. If your coach doesn't hear from you they'll reach out within 24 hours.

I've never played before, do you work with beginners?

Absolutely! Our certified instructors regularly work with players of all ages and ability levels.

Can I bring a friend?

Absolutely! Each extra person is only an additional $10 per hour. Adding friends to your lesson is a great way to cut down on your lesson costs.
What my students are saying...
"Great first lesson, noticeable improvement already"

"My lesson with Coach Brian was great! In one hour of practice I've improved my forehand mechanics and got lots of great advices that will certainly make the difference in my game. Looking forward to the next training session."

"Coach Brian is skilled and very experienced. He's a great coach for every level"

"I had my first lesson with Brian and it was amazing! He gave me some common sense strategies to win more matches, showed me a better way to practice and improve my serves, and showed me what I was doing wrong so I can generate more top spin with my forehand. Can't wait for the next lesson. -Craig"

"We really enjoy the lessons with Brian. I can see tremendous improvements!"

"Brian is an excellent coach! I was apprehensive about starting tennis lessons as an adult learner since I'd never picked up a racquet before. But he made learning enjoyable and simple! His teaching method was straightforward, and the targets he created and used really helped with visualization. At the end of my first lesson, I was already hitting at a high-school level!"

"We just completed our first lesson with Coach Brian. He brought several useful equipments to the court and showed us his technology of training young kids. He is very kind and no meaningless jokes and talks. My son and I both learnt a lot from the first class."

"We just completed our first lesson with Coach Brian. He brought several useful equipments to the court and showed us his technology of training young kids. He is very kind and no meaningless jokes and talks. My son and I both learnt a lot from the first class."

"Brian is great with my 10 year old boy. He is professional and fun, and we see considerable improvement in just one lesson!"

"Ive just had my first lesson and Coach Brain was very motivational and picked up on what I needed help with. He was always quick to correct it while still teaching me how to notice errors and correct it independently. He also went out of his way to share practice tips for outside of lessons. I am looking forward to my next lesson and all the things I'm sure I'm bound to learn!"

"Coach Brian was awesome! I was hitting balls on my first lesson. Super fun experience and Coach Brian has such a great coaching style. I was able to really work on my forehand in my first lesson. Looking forward to more lessons with him. Would highly recommend."

"Great info and tactics to work toward improving my game. Looking forward to more lessons!"

"Hi my first lesson with Brian went very well. We started looking at my forehand first. Brian set the focus on clearing the net and generate top spin. Key element is to watch contact moment. This was supported by a video Brian shared prior the lesson. In the second half of the lesson we shifted to forehand. Brian provided some good tips about placement. Brian could immediately see areas I can improve on my tennis play and put focus accordingly. Looking forward to learn more from Brian in my second lesson. We will check on my service."

"Coach Brian was really helpful in my first lesson! He quickly recognized my weak points and immediately gave me feedback and tips for improvement. I'm excited to keep practicing!"

"My first lesson with Coach Brian went really good. It was my first time playing ever and He made me improve right away because he was very patient, comprehensive, and he explained the techniques with detail to help me improve. He was also very puntual and brought all the materials for me."

"I had a great first lesson with Coach Brian! He was very motivating and gave me a lot of great tips to work on. I felt like I made good progress through the course of the first lesson and I look forward to continuing to make progress between lessons using the guidance he provided. Steve"

"Coach Brian is excellent! He has really good teaching strategies and tennis tips. I haven't played tennis for almost 2 years. He helps me quickly back to my original level and perfects my way of playing tennis."

"My 14 year old had her 1st tennis lesson with Brian yesterday and we were both very impressed. Seeing her improvement in just 1 lesson was so impressive and she left the lesson excited to play and practice. We are looking forward to seeing just how much she improves over the coming weeks while working with Brian."

"Great teaching tools easy to get along very professional"

"Brian gives great tips on improving skills for adults and kids alike! He helped my partner and I build basic skills to help us achieve our goal to rally for an extended time. He also worked with my daughter to build basic skills and motivation to hit the ball over the net over 200 times!"

"Coach Brian gave me great tips during the first lesson! He focused on building basic skills so I can ultimately play recreationally anytime."

"I am elated beyond words to say how happy I am to learn from Coach Brian! For someone like me who has never played Tennis before, he makes the sport so easy to learn, with full of demos and lots of wonderful details. Excellent style of teaching!"

"Great - I've literally never played tennis before and have terrible hand eye coordination, and I hit almost every ball with Brian's coaching."

"Coach Brian didn't disappoint. Two adjustments to my forehand in the first half hour and I think I've jumped from a 3.5 to a 4.0 caliber player."

"Great teaching strategy. Personable and friendly. Was able to pinpoint what I was doing wrong and help me correct it."

"Coach was very knowledgeable and well prepared for the classes. He was well ahead of the schedule on the court and all the setup was completed even before we arrive early by 10 mins. Very through and gave lot of field practice to the group of kids. This was very nice experience compared to when we use to send our kids to community classes where they hardly had practice on field, this one was far superior experience. He was also kind enough to share few equipment with us until we are able to procure it so that kids can continue their practice. Great experience"

"Coach Brian was prepared and on time. My forehand and back hand improved so much during the first lesson. He really knows his stuff, best pointers I have gotten to improve my tennis game."

"Coach Brian does such a great job explaining the fundamentals of tennis to our daughter, who is just starting tennis at age 16. She has made great progress and most importantly is LOVING it! Coach Brian is patient and stays positive and encouraging. He always follows up with tips and videos for her to watch to help cement what he taught her during the lesson. We are grateful for his coaching!"

"My 8 years old daughter started having tennis lessons with Brian this summer. He is a great coach to work with. He has lot of patience, very much accessible and very professional in providing the inputs and guidance."

"Brian is a great teacher & keeps it fun."

"Brian is so kind, attentive, and motivating. Tennis has always been a sport I just immediately felt a connection to, and Brian has helped immensely in figuring out the gaps in my play and technique. Without his tips and personal attention I really feel like I wouldn't be able to discover what I'm actually capable of. This is only after two sessions! I cannot wait to complete my lessons with him, I see so much potential in myself for the first time in so long, and it's all due to Coach Brian."

"Brian was wonderful! Easygoing and helpful, his tips, direction, and patience with drills was exactly what I needed for a first lesson. I look forward to many more, and building a much better playing technique."

"Coach Brian was great! He met me where I was at, and gave me tips and pointers that I could follow and try. In just one lesson I felt more confident when I hit the ball, and got more over the net!"

"Fun! I learned totally new things about my forehand and about my game overall"

"Great! I learned a ton of new things!"

"I have had the most positive experience with coach Brian! Every day we build on my skills and I leave feeling like my game has improved. He has a gift to teach....he quietly observes and guides you to the next level. I am an adult mid-level player and I've already used some of my new skills! 100% recommend."

"My first lesson with Coach Brian this morning. After many years of sporadic playing, without coaching. Most productive one-hour spent on the tennis court in all those years, on the basics of forehand, backhand, serve. Looking forward to the next lesson!"

"I really enjoyed my first lesson with Brian. I played quite a bit as a teenager, but haven't played in decades, so I'm rusty. Brian was able to provide me with some very good foundational techniques that I can use to help get back on track with my game. He is able to articulate very clearly and simply what needs to be done with very easy-to-understand guidance. I'm looking forward to working with him more this summer!"

"Good first lesson. My son especially liked how coach Brian taught him how to practice his serves."

"My first lesson was great! Coach Brian was very through his explaining step by step forehand swing and serving techniques. Excited to continue working with him"

"My first lesson with Coach Brian was a game changer! He offers a great balance of verbal instruction, thought-provoking questions, action with the ball, and stoke repetition. After our first meeting, I am already feeling more confident about my tennis game and motivated to practice what I have learned from him already. I can't wait for our next training session together. I highly recommend Coach Brian if you want to bring your game to the next level!"

"Repetition, depth, and relax! Just got back from my first session with Coach Brian and I'm already feeling like a better, more confident tennis player. He offers a great balance of verbal instruction and stroke repetition during the lesson. I can't wait for our next meeting!"

"He is great! very professional and motivational! I keep learning from them."

"My husband and I had our first lesson with Coach Brian recently. We are beginners and we had a great first lesson. Coach Brian is a great coach with his tried and tested tennis techniques that will definitely make you a better player. We came out of our lesson feeling energized and more enthusiastic about learning the sport."

"Very enjoyable first lesson with Coach Brian. He came prepared and early for our lesson, was attentive throughout, and provided very helpful follow-up information and resources regarding items we had discussed during the lesson. Would 10/10 recommend. Very beginner friendly."

"Great first lesson - I made a lot of progress and Brian is a great teacher! I have some great drills to practice and I'm looking forward to my next lesson."

"Brian was ahead of time for the session. He was so interactive and guided me in a right path . He didn't lose his patience for my mistakes, instead he encouraged me to adopt the techniques."

"Brian has been great in helping me quickly get ready for matches. After not having had formal training, he has been able to help me get my shots and form in order while providing me with strategies to win matches. He is patient but also helps push you. I would highly recommend Brian as your tennis coach!"

"Really enjoyed my lesson with Coach Brian."

"Brian is awesome! We really enjoyed his methods and thought they were highly effective. We learned a lot, had fun and are looking forward to more lessons!"

"I like Coach Brian, he's very passionate about the sport and has a great teaching method ."

"Good! The target practice was excellent."

"First lesson was a success! Coach Brian was on time and set-up by practice time. He was positive, encouraging, professional and appropriately paced the session for the skill level of my kids! They're excited about tennis and are looking forward to the next session!"

"Our first lesson was very useful and informative."

"Our first lesson was very useful and informative."

"Lots of great feedback and novel ways of thinking about tennis! A great session!"

"Brian is a great coach! My husband and I have taken lessons previously from other coaches, and we felt Brian exceeded our expectations. He will be a pleasure to work with!"

"Brian is an excellent coach. He is always to the point and make sure my 9 year old son understands what he is talking about, he is on time and provide extended coaching(with no additional cost) when he doesn't have consecutive classes . I never felt like wasting the time and money for his coaching. My son's ground strokes and overall game have significantly improved after 8 sessions by now. Brian gives guidance and useful tips on match play techniques every time we meet him for the lesson. My son's confidence and game has improved a lot with in 1-2 months duration! My son won his first orange ball tournament at Rochester Athletic Club today. I certainly feel that brain's coaching has contributed for his first tournament win. I would recommend Brian for anyone who is willing to learn tennis or take their game to next level, especially for the kids."

"Brian is one of the best tennis instructors I have had, excluding my dad and my second tennis teacher. He was thoughtful, patient, knowledgeable, and kept me focused. I enjoyed learning and playing with him and look forward to play with him again in the near future. Thank you, Brian."

"For my first lesson coach Brian was patient and helped me work on my forehand technique with a lot of repetition while he pointed out adjustments I should make. Very positive experience overall."

"HIs suggestions are very good. Very patient with the lessons."

"It was a great experience. Coach Brian is brilliant , attention to detail and my daughter loved the class. looking forward for the next class."

"Friendly, good feedback."

"Brian is very patient and knowledgable in giving my first lesson. I picked up a few important points right in my first class. great supporter."

"Fantastic! He was patient and very knowledgeable. He totally maximized the time and it was well worth it. I would recommend him to any new beginner."

"I got many excellent suggestions from Brian which I will adopt. It took a little time for Brian to adapt to me and my expectations but the lessons worked out well."

"It was excellent and very encouraging. Brian is patient and knows well how to work with beginners to help them feel like they are learning from the beginning."

"Katrina had a great first lesson with Brian. I was amazed I could see a difference in an hour. She left feeling confident and believing she could get better."

"Awesome coach. Professional, pleasant and knowledgeable!!"

"Great- Brian was on time, organized, encouraging and it was a great experience!"

"It was a really good first lesson that shows me I have far to go, but am not too bad."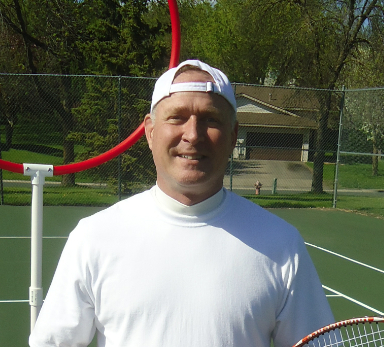 Brian W.
As low as: $84/hr
Unlock VIP Pricing $74/hr