PlayYourCourt.com
151
BIO
I'm a highly motivated and certified professional tennis coach that prides myself on inspiring an interest in the game of tennis. Whatever your age or current level, I can teach you the technical and strategic aspects of tennis. I look forward to working with you!

Highly motivated USPTA certified professional
Exceptional at teaching strategy and technique to players of all ages
Enthusiastic and knowledgeable coach for adults and children
Certified high performance coach
Location
Jim can recommend a location or come to any court inside the highlighted service area below.
Windgate Ranch

Windgate Ranch Road Scottsdale, AZ 85255

The Estancia Club

27998 N. 99th Place Scottsdale, AZ 85262

Goodyear Recreation Camp…

420 S. Estrella Parkway Goodyear, AZ 85338

Private Court

23418 N. Camino Villa Ct. Peoria, AZ 85383

Tatum Village Court

4706 E. Melanie Drive Cave Creek, AZ
Show More
AVAILABILITY
| | MON | TUE | WED | THU | FRI | SAT | SUN |
| --- | --- | --- | --- | --- | --- | --- | --- |
| Mornings(7 A.M.- 12 P.M.) | | | | | | | |
| Afternoons(12 P.M.- 5 P.M.) | | | | | | | |
| Evenings (5 P.M.- 9 P.M.) | | | | | | | |
scroll to view more days »
Pricing
Save more with lessons package. Become a PYC member and save even more
Save on lessons, gear, and more as a VIP member.
FREQUENTLY ASKED QUESTIONS
Where will the lessons take place?

Your coach will come to any court of your choice. Not sure of the closest court? No sweat, they will recommend a convenient location.

How do I know I'll love my coach?

We ask you questions and hand pick the perfect coach based on what you are looking for. We are so confident in our coach selection process that we offer a 100% satisfaction guarantee. If we can't find the perfect instructor for you then we will refund your unused lesson credits.

Can I start with just one lesson?

You sure can, although we offer a 100% money back guarantee so most students start with a lesson package to save money since there is no risk.

How do I get in contact with my instructor?

Once you have booked your lesson package, you will immediately receive your instructor's contact information. The quickest way to schedule your first lesson is to call or text your coach and they'll get back to you asap. If your coach doesn't hear from you they'll reach out within 24 hours.

I've never played before, do you work with beginners?

Absolutely! Our certified instructors regularly work with players of all ages and ability levels.

Can I bring a friend?

Absolutely! Each extra person is only an additional $10 per hour. Adding friends to your lesson is a great way to cut down on your lesson costs.
What my students are saying...
"Jim was great and I enjoyed my first class. I am looking forward to our next class."

"Jim is very experienced and attentive to your tennis needs. He knows how to fix your flaws."

"Excellent experience. Great fella. Nice ball striking and overall enjoyable."

"It was a great tennis lesson."

"Good 1st lesson. Look forward to see how it will progress"

"Excellent instructor. Very patient."

"Great lesson. I learned a lot and enjoyed it."

"Jim was promptly on time, knowledgeable, and friendly. I have another lesson tomorrow!!"

"Great lesson! Jim listened carefully to what I wanted to do, then gave me that I wanted, and pushed a little more. Exactly what I needed!"

"Could not have chosen a better coach! Our daughter has much to learn from him."

"He is awesome and very knowledgeable!"

"Great first lesson. Really enjoyed it."

"He's awesome. The app won't let me do 5 stars but he deserves it."

"Very nice guy and very helpful ….now if I can only apply what he was trying to tell me"

"Very nice guy and very helpful ….now if I can only apply what he was trying to tell me"

"Jim was patient, kind and fun. My lesson was very enjoyable."

"Great instructor for my 7 1/2 year old! Patient & flexible."

"Great coach, got me up to speed as a true beginner very quickly"

"Jim was fantastic, being very patient as I was running late, and making best use of the time we had left. I already learned a new, but very simple, tecnique that promises a more powerful forehand. Cant wait to see what i learn during lesson #2!!"

"Great! I felt like there was improvement even in one lesson. Looking forward to next time."

"Excellent teacher- learned more in an hour than days worth of other coaching!"

"Jim is a very personable guy with high energy that I really enjoyed. His tennis skills and overall knowledge of the game were evident from the start and he helped me develop mine. Scrappy"

Channa Sumedha De Silva

5

"Great. Jim is a very nice gentlemen as well."

"Coach Jim was great with Hudson! He was very encouraging and really helped Hudson focus on the skills. Hudson had a great time and is looking forward to his next lesson."

"Enjoyed hitting with Jim"

"My granddaughters loved it. Jim was patient and thorough teaching the girls their first lesson and first time playing tennis."

"Great coach, fun lessons"

"Friendly, knowledgeable, Fun, easy to work with."

"My daughter enjoyed her lessons with Jim. He focused on the technical aspects of tennis which was great for her, being a beginner player."

"1st lesson was great. Macenzie enjoyed Jim's approach and coaching style."

"Jim was everything we hoped for and more. Great guy, clear and precise advice for our son, respectful, kind and highly knowledgeable."

"Great workout and tactical information."

"Patient and very helpful"

"Always finding ways for me to improve and build confidence."

"Jim is great meet and exceeded our expectations for our son who is a first year tennis player and advanced to be the number 1 boy on his middle school team."

"Great with our kids! Seeing improvement every time."

"Jim was able to evaluate many of my bad habits and great way of explaining how to correct them. I have only played 10 times in last 8 months, started after 45 years of not playing, so can't wait for next lesson."

"Jim is awesome! He relates so well to our daughter...is encouraging, high energy and an excellent coach!"

"Jim is a good teacher. Understands what I'm looking for in the lessons."

"Jim was very encouraging and helpful. We worked on basics and I have a lot of confidence heading into the upcoming weeks."

"Jim had a great understanding of how I best learn. Not pushing one technique upon another."

"It was very good. The instructor was great."

"Thanks Jim! He was great with my son!!"

"We were very pleased with our first lesson. And looking forward to the next few."

"Jim is a great coach. Every lesson I learn more and see improvements to my tennis game. "

"Jim is a good teacher. He is a kind person, patient and flexible."

"We had a lot of fun and Jim is incredibly knowledgeable and patient!"

"Jim was quick with a call back and very cooperative in planning lessons for my boys. My enjoyed their lesson and look forward to their next session with Jim."

"great instructor- my boys really like him."

"Jim was awesome. Really got a lot out of our first lesson."

"Jim is great! Looking forward to many more lessons with him. Our kids love him and he makes it a fun learning experience for them. "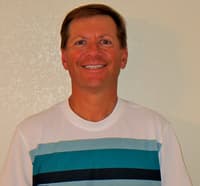 Jim M.
As low as: $79/hr
Unlock VIP Pricing $74/hr