PlayYourCourt.com
29187
BIO
I'm a USPTA Certified Professional tennis instructor with 23 years of teaching experience in California, Florida and North Carolina. My teaching style is very comfortable - I teach by telling and showing, using imagery to help students grasp the concepts. My approach is to break down tennis into: "Receiving" - footwork, preparation and court positioning, and "Sending" - stroke production, anticipation, shot selection, tactics and court positioning. I am very observant and patient. My style makes learning fun, easy and relaxed for my students, whether they are children or adults, Beginners, Intermediate or Advanced-level players. How fast do YOU want to get good? (r)

Played doubles with Stan Smith, singles with Roy Emerson
All ages and skill levels - Great with Beginners and Intermediates
USPTA Certified Professional - 23 Years Teaching Experience
Head Professional at TennisSuccess - Patient and intuitive teacher
NTRP 5.0, Played #2 Singles, #1 Doubles for Cal. State Long Beach
Location
Allen can recommend a location or come to any court inside the highlighted service area below.
Durant Trace

3010 Hiking Trail Raleigh, NC 27615

Williams Park

1525 Lynn Road Raleigh, NC 27612

Springdale Recreation Ar…

9001 Leesville Rd Raleigh, NC 27616

Sanderson HS

5500 Dixon Dr Raleigh, NC 27609

Lakemont Swim & Tennis C…

409 Harvard Street Raleigh, NC
Show More
AVAILABILITY
| | MON | TUE | WED | THU | FRI | SAT | SUN |
| --- | --- | --- | --- | --- | --- | --- | --- |
| Mornings(7 A.M.- 12 P.M.) | | | | | | | |
| Afternoons(12 P.M.- 5 P.M.) | | | | | | | |
| Evenings (5 P.M.- 9 P.M.) | | | | | | | |
scroll to view more days »
Pricing
Save more with lessons package. Become a PYC member and save even more
Save on lessons, gear, and more as a VIP member.
FREQUENTLY ASKED QUESTIONS
Where will the lessons take place?

Your coach will come to any court of your choice. Not sure of the closest court? No sweat, they will recommend a convenient location.

How do I know I'll love my coach?

We ask you questions and hand pick the perfect coach based on what you are looking for. We are so confident in our coach selection process that we offer a 100% satisfaction guarantee. If we can't find the perfect instructor for you then we will refund your unused lesson credits.

Can I start with just one lesson?

You sure can, although we offer a 100% money back guarantee so most students start with a lesson package to save money since there is no risk.

How do I get in contact with my instructor?

Once you have booked your lesson package, you will immediately receive your instructor's contact information. The quickest way to schedule your first lesson is to call or text your coach and they'll get back to you asap. If your coach doesn't hear from you they'll reach out within 24 hours.

I've never played before, do you work with beginners?

Absolutely! Our certified instructors regularly work with players of all ages and ability levels.

Can I bring a friend?

Absolutely! Each extra person is only an additional $10 per hour. Adding friends to your lesson is a great way to cut down on your lesson costs.
What my students are saying...
"Coach Allen works well with players from various backgrounds - beginners, rusty, seasoned. He is very patient and has a positive attitude when it comes to imparting knowledge to the students. I had 12 sessions with Coach and saw a noticeable improvement a few sessions in. Would easily recommend him to anyone looking to improve their game"

"If you have had lessons from some person that charges you $75+ to hit with you, or hit balls to you for 50 minutes, and gives you some general comments, like toss the ball higher or get ready earlier or follow through more, that is not Allen. He will take your game through all the elements of a particular stroke of your choosing. From footwork, to racquet position, to racquet angle, to point of contact, to follow through, Allen will explain how and why. On your serve he will analyze every detail that causes mishits and power leaks, including relaxation and pre-serve routing. Allen is not just a tennis player, he is a true teacher who establishes great rapport with his students."

"Great attention to detail and clear explanations of mechanics around my stroke"

"We liked the way Allen framed the fundamentals of tennis and took it slowly so that we were hitting properly."

"I loved it! Allen was perfect! He is perceptive works hard to show you the game! So glad I found him!"

"Allen is a very knowledgeable tennis instructor who is very good at analyzing and correcting your mistakes. He individualizes each lesson and is always asking for and giving feedback. His lessons go beyond technique and include strategy. I've been his customer approximately once per week for almost a year now and my game has improved 200% or more. "

"Allen is not only a good tennis player but also a teacher by profession. This combination makes for an excellent tennis coach. He is able to use his teaching skills to explain and reinforce tennis techniques. Allen is able to observe what is not correct and gives suggestions for improvement. He is very patient and encouraging."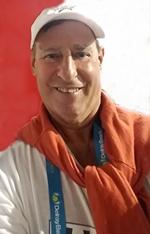 Allen M.
As low as: $109/hr
Unlock VIP Pricing $99/hr