Looking for a last minute, tennis-themed Halloween costume idea? Look no further!
Tennis Trophy
Some old clothes, an old tennis racket, and some gold spray paint are all you need! Posing for the camera oughta' be easy, too!
Scary Tennis Victim

Every felt like you got completely "killed" in a singles match? Bring that feeling to life this Halloween!
Tennis Ball
Your baby is guaranteed to be the cutest at the party dressed up like a tennis ball… probably the safest too!
Johnny Mac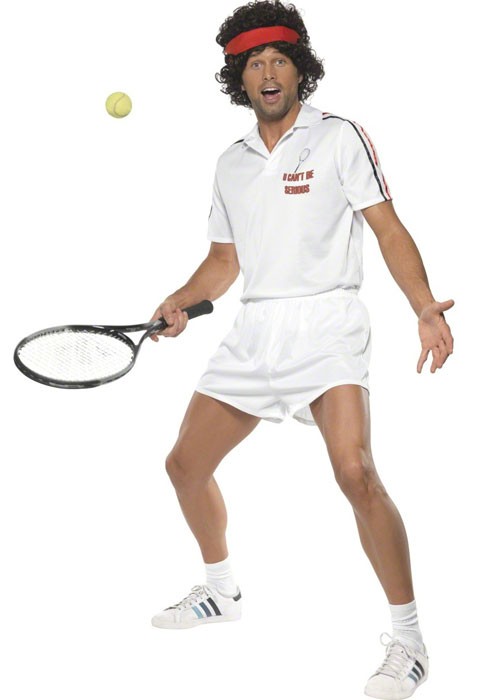 A costume this easy, and this good? You cannot be serious!
Tennis Ball Head
If you're super serious and want to take your tennis costume to the next level, turn your head into a tennis ball!
Do the Bethanie Mattek-Sands
Not quite sure what it is… but it's tennis-y.
Andre Agassi
Wear this, and you win Halloween. It's really that simple.