We know it can be tough to get in shape, and sometimes you may need a little push to make it to the gym! So we've rounded up 10 amazing fitness Instagram accounts that will inspire you. With encouraging sentiments, motivational shots, workout tips, healthy recipes, and more, you'll be feeling like your best self in no time.
Based out of Charlotte, North Carolina, Taralynn is the creator of the blog Simply Taralynn. She is a big lover of both food and fitness, and it's her mission to show you how the two compliment one another. She doesn't survive on a diet of salad and carrots either; Taralynn is a big believer in the 80/20 rule. Eighty percent of her food is healthy every day, and 20 percent is not. That's how she stays happy, which helps her to stay healthy!
2. ToneItUp
Karena and Katrina run the hugely popular blog Tone It Up, which is full of inspirational health journeys, a rich community of supporters who are changing their lives through fitness and sharing their personal triumphs, and a full on step-by-step bikini body guide to get you into the best shape of your life.
3. NicolePerr
Boston-based Nicole Perry is a certified personal trainer and group fitness instructor. On her blog Pumps & Iron she cuts through all the lies surrounding health and fitness and gives it to you straight. Her IG account is so active and interesting, it will definitely have you up and off the couch.
If you're a mom trying to stay fit, this is the IG for you! Its creator Sadie Jane isn't shy about sharing the ups-and-downs of both motherhood and health, and how the two relate. Her blog Simply Sadie Jane is an amazing resource for anyone whose biggest hobby is their family.
5. HowYouGlow
The fabulous duo behind HowYouGlow are all about being radiant in both your mind and body! Their IG is brimming with positivity, fitness, nutrition and beauty tips to get you, well, glowing! They celebrate beautiful colors, sunny days, and getting outside to stay active.
You're busy, we get it, and so does Krista, founder of 12 Minute Athlete. Krista teaches you all about High Intensity Training and what spending just 12 minutes a day working out can do for your body. Her IG is full of quick routines to get in shape fast. Oh, and by the way, tennis is one of her favorite workouts…
7. DaryaRose
No calorie-counting or sugar-free cleanses here, Dayra Rose believes in losing weight without having to diet because, as she puts it, "life should be fun!" Her blog Summer Tomato teaches you how to achieve the ideal weight without sacrifice. Her IG is a mecca of delicious food and city fitness excursions. And she's a neuroscientist, so you know you can trust her.
Swedish fitness blogger Faya has one of the most beautiful (and popular) Instagram accounts out there! Full of gorgeous photos to inspire you, Faya combines travel, fitness and fashion into one amazing lifestyle. Her blog Fitness On Toast is one of our favorites!
9. Jen Sinkler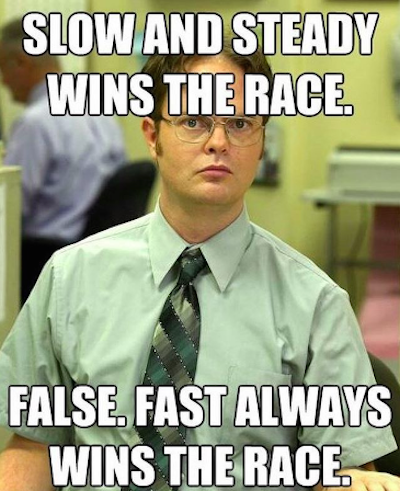 "Unapologetically strong" is the rule Jen lives her life by, and her IG will inspire you to do the same. A ripped physique and the ability to (probably) lift a car over her head doesn't detract from her super supportive personality, which shines through on her blog of the same name.
10. TwoBadBodies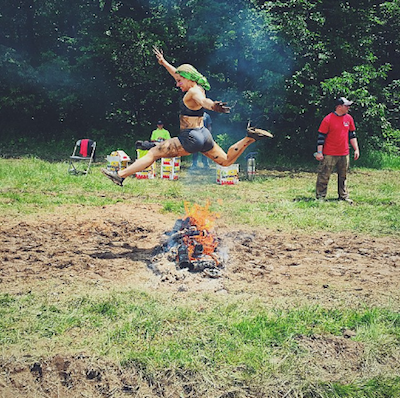 Do you get bored with the same fitness routine over and over again? Jennifer Forrester and Kaisa Keranen have got you covered: their IG account is full of creative workout ideas like the one pictured above!