the top ways to play tennis

ON A MISSION TO GROW TENNIS
Building the #1 Community for Tennis Players to Connect
The #1 reason people quit tennis is because they don't have someone to play with. Our goal is to grow tennis by making it easier to get practice, matches, and lessons on your local courts.
Join the fastest growing tennis community in the U.S.
and you can...
01
Take lessons with one of our 2,300+ certified tennis instructors
02
Find practice and match partners with members near you
03
Get exclusive discounts on top gear from Nike, Wilson & more
04
Watch premium video content from top 1% national instructors
Get lessons when & where you want, with top instructors
With 2,300+ certified coaches nationwide, we've made it easier than ever to get started as a beginner or elevate your skills with tailored coaching.
Join 25,000+ tennis lovers
When you become a PYC member, you not only gain access to 25,000+ playing partners, but a host of epic benefits like discounted gear, video content, live coaching & more
Unlimited Practice Matches
Playing Partner Scheduling
VIP Discounts on Tennis Gear
Play in the Bracket Challenge
GEAR UP TO PLAY
Shop these new arrivals from our bestselling brands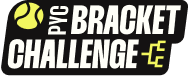 COMPETE IN THE PYC BRACKET CHALLENGE
Ready to put your skills to the test? As a PlayYourCourt member, play in our flexible Bracket Challenge at no additional charge. There are no teams or commitments and you play at times and locations that work for you.
GET STARTED
subscribe to the
pyc newsletter
Sign up for Free Tips, Product Updates & Special Signup Offers