Are you looking for cheap tennis lessons in the Midwest? Let PlayYourCourt help you!
We've already found the best local coaches! Visit PlayYourCourt.com to find a certified instructor with years of playing and teaching experience who can provide you with cheap tennis lessons.
Cheap Tennis Lessons in The Midwest
William M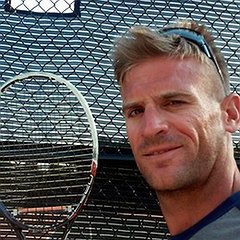 William is a USPTA certified coach with 9 years teaching experience. He instructs all ages and levels. William is patient, encouraging, and loves developing relationships with his students so he can create individualized road maps for each of them.
He played Division II tennis at Metropolitan State University and coached 7 of his students to tennis scholarships.
You can check out William's profile or search other coaches teaching tennis lessons in Colorado.
Vasil O
Vasil is a USPTA certified instructor with over 20 years of national and international teaching experience! He teaches everyone from beginners to high performance competitors and has coached over 650 players in all.
Though he is originally from the Ukraine, Utah has been Vasil's home for the past few years. While there, he worked with two high school teams and held the title of Tennis Director at a local club. He believes that putting in hard work and being committed will get you long lasting results.
Dillon M
Dillon is truly passionate about tennis. He has been playing for over 20 years and even competed professionally. For the past 6 years Dillon focused on his coaching career and says his biggest accomplishment was coaching one of his juniors to play D-I tennis.
Dillon believes that tennis is a sport you can play for your entire life, but that it takes patience to master. He emphasizes proper technique and uses video analysis with his students to help them improve.
It's not hard to find cheap tennis lessons in the Midwest
At PlayYourCourt we pride ourselves on exceptional customer service. We want to connect you with the best local coaches for cheap tennis lessons. Visit PlayYourCourt.com or give us a call at 301-575-6112. After you answer a few questions we can recommend the appropriate tennis lesson package that will help you achieve your goals.