See what our 100,000+ students are saying...
What makes our tennis lessons better?
The Perfect Coach
We find you the best coach for your specific tennis goals.
Play When You Want
We work with your schedule to squeeze tennis into your busy life.
Courts Near You
Your lessons are just minutes away on a nearby court.
01
Choose Your Coach
Finding the right tennis coach is difficult, but we've already done the hard work for you. Tell us your goals and our coach-finder will search our 2,000+ coach database to find the perfect instructor for you.
Find Your Coach
02
Book Your Lessons
Our team is here to help you every step of the way. If you have any questions or want to purchase over the phone, call us at 301.575.6112 or buy online now if you're ready to get started.
Get Started
03
Improve Your Game
Talk to your coach to schedule your first lesson at a court and time that is convenient for you. You'll have fun and be amazed how quickly you will improve when you're working with the right tennis coach.
Find Your Coach
Group Tennis Lessons: Instruction, Affordability & Fun
Organized and taught by a trained tennis coach, group lessons let you hit hundreds of balls in match-like situations. You'll get general instructional tips that apply to everyone in the group, as well as a few individual pointers throughout the lesson. This lets everyone keep moving, learning, burning calories and having fun. Practicing with other people also lets you greatly reduce the cost of tennis lessons.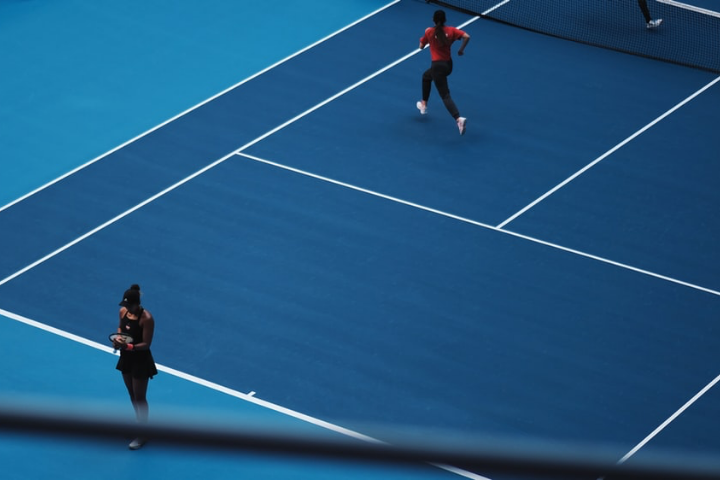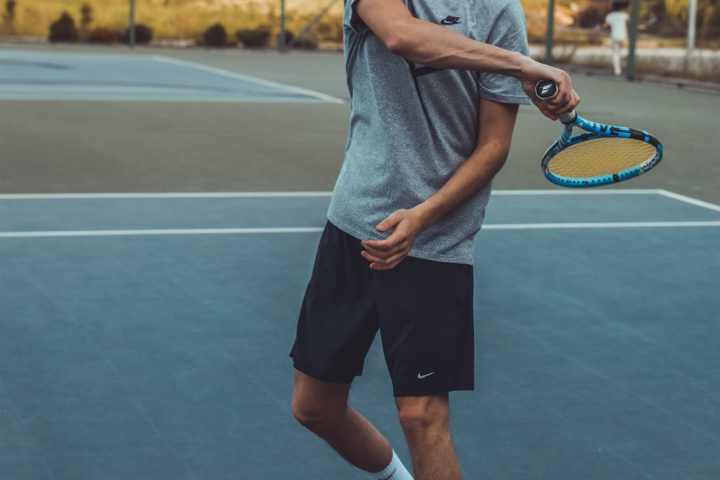 Create Your Own Group Tennis Lesson
When you drop in at a private facility's group lesson, you are at the mercy of the coach in terms of what the lesson covers. When you hire a tennis professional through PlayYourCourt.com for your own group sessions, you decide what you want your lessons to cover.
For example, women's doubles is different than men's doubles, which is different from mixed doubles, and practices for these groups should be different. If your group wants to make the lesson more of a calorie-burning workout, your qualified coach will keep you running. If you want more stroke work, your pro will use drills that help you improve your forehands and backhands. If you want help with strategy and tactics, your coach will set up situational, live-ball match-play drills.
Search PlayYourCourt.com to find a tennis coach near you for group tennis lessons.
Frequently Asked Questions
Where will the lessons take place?

Your coach will come to any court of your choice. Not sure of the closest court? No sweat, they will recommend a convenient location.

How do I know I'll love my coach?

We ask you questions and hand pick the perfect coach based on what you are looking for. We are so confident in our coach selection process that we offer a 100% satisfaction guarantee. If we can't find the perfect instructor for you then we will refund your unused lesson credits.

Can I start with just one lesson?

You sure can, although we offer a 100% money back guarantee so most students start with a lesson package to save money since there is no risk.

How do I get in contact with my instructor?

Once you have booked your lesson package, you will immediately receive your instructor's contact information. The quickest way to schedule your first lesson is to call or text your coach and they'll get back to you asap. If your coach doesn't hear from you they'll reach out within 24 hours.

I've never played before, do you work with beginners?

Absolutely! Our certified instructors regularly work with players of all ages and ability levels.

Can I bring a friend?

Absolutely! Each extra person is only an additional $10 per hour. Adding friends to your lesson is a great way to cut down on your lesson costs.