See what our 100,000+ students are saying...
Top-Rated Tennis Coaches in Palm Springs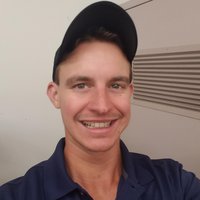 USPTA, IPTPA, USTA, 9+ years teaching experience
Teach all ages and skill levels - passion for beginners.
Positive, encouraging, and fast paced sessions.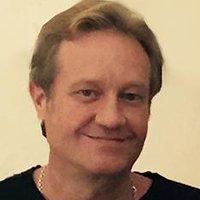 Captain High school Tennis. JV Stanford University
I love coachig brand new beginners who never hit a ball to play tennis
Over 10 years of teaching experience
Here's what you can expect from a PlayYourCourt tennis coach in Palm Springs...
Our coaches come to any court of your choice for tennis lessons in Palm Springs

We work with your schedule to squeeze tennis lessons into your busy life
You'll get the best tennis coach in Palm Springs based on hundreds of 5-star reviews

We work with all ages and skill levels - kids tennis lessons, adult lessons, and beginner lessons
What makes our tennis lessons in Palm Springs better?
The Perfect Coach
We find you the best coach for your specific tennis goals.
Play When You Want
We work with your schedule to squeeze tennis into your busy life.
Courts Near You
Your lessons are just minutes away on a nearby court.
01
Choose Your Coach
Finding the right tennis coach is difficult, but we've already done the hard work for you. Tell us your goals and our coach-finder will search our 2,000+ coach database to find the perfect instructor for you.
Find Your Coach
02
Book Your Lessons
Our team is here to help you every step of the way. If you have any questions or want to purchase over the phone, call us at 301.575.6112 or buy online now if you're ready to get started.
Get Started
03
Improve Your Game
Talk to your coach to schedule your first lesson at a court and time that is convenient for you. You'll have fun and be amazed how quickly you will improve when you're working with the right tennis coach.
Find Your Coach
Looking to Play More Tennis?
The PlayYourCourt community is the easiest way to meet new players in the Palm Springs area.
Learn More
More about tennis lessons in Palm Springs, CA
Close-Up: The Tennis Scene In Palm Springs, CA
Located in the Sonoran Desert of Southern California, Palm Springs is known for its hot springs and country club lifestyle. It's basically every tennis player's dream – Palm Springs advertises itself as "the city where the rich and famous come to play!"
While you're there, consider the Palm Springs Tennis Club resort. Featuring a number of live-in suites, you never have to leave the grounds! With 11 tennis courts, you'll have your choice of play and afterwards you can relax in one of five – yes five! – spas on the property.
If you're looking for something a little less fancy, check out one of Palm Springs' 8 public tennis facilities. Because the weather in Palm Springs is always perfect for a game, you may have to vie with other tennis enthusiasts in the area for time on the court. But don't worry – the vibrant tennis community also means that there are a number of well-established PlayYourCourt pros in the area, which means you have ample opportunities to sharpen your skills with private tennis lessons.
Palm Springs is also home to a number of semi-private tennis clubs, all of which feature junior tennis lessons, adult tennis lessons, tennis clinics, and USTA tennis leagues. If you need a little inspiration, the BNP Paribas Tennis Tournament attracts top players from all over the country. Whether you're watching the pros duke it out on the court, or picking up a few new skills yourself, Palm Springs, CA is the number one destination for tennis lovers everywhere.
Featured PlayYourCourt Coach Providing Tennis Lessons In Palm Springs, CA
Himanshu B. is our featured coach providing tennis lessons in Palm Springs! He is USPTA certified and brings with him eight years of tennis coaching experience. He is an excellent communicator who is truly passionate about providing tennis lessons. While in college he played in at the National level and was in the top 10 for the Texas Men's Open Singles, and no. 2 in Florida. Himanshu is creative and energetic, sure to get you hooked on the game with just a few tennis lessons in Palm Springs.