See what our 100,000+ students are saying...
Top-Rated Tennis Coaches in Washington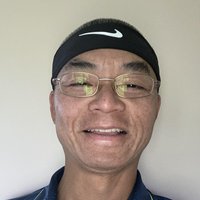 Overcome my own bad habits and excel greatly as a player and a coach.
Help players to overcome bad habits and improve with effortless power.
PTR with 20 years of experience.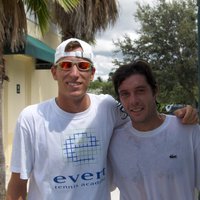 10 years of tennis industry experience
All ages, all levels
Detail oriented, fun but demanding style - USTA; PTR
Here's what you can expect from a PlayYourCourt tennis coach in Washington...
Our coaches come to any court of your choice for tennis lessons in Washington

We work with your schedule to squeeze tennis lessons into your busy life
You'll get the best tennis coach in Washington based on hundreds of 5-star reviews

We work with all ages and skill levels - kids tennis lessons, adult lessons, and beginner lessons
What makes our tennis lessons in Washington better?
The Perfect Coach
We find you the best coach for your specific tennis goals.
Play When You Want
We work with your schedule to squeeze tennis into your busy life.
Courts Near You
Your lessons are just minutes away on a nearby court.
01
Choose Your Coach
Finding the right tennis coach is difficult, but we've already done the hard work for you. Tell us your goals and our coach-finder will search our 2,000+ coach database to find the perfect instructor for you.
Find Your Coach
02
Book Your Lessons
Our team is here to help you every step of the way. If you have any questions or want to purchase over the phone, call us at 301.575.6112 or buy online now if you're ready to get started.
Get Started
03
Improve Your Game
Talk to your coach to schedule your first lesson at a court and time that is convenient for you. You'll have fun and be amazed how quickly you will improve when you're working with the right tennis coach.
Find Your Coach
Looking to Play More Tennis?
The PlayYourCourt community is the easiest way to meet new players in the Washington area.
Learn More
More about tennis lessons in Washington, DC
Close-Up: The Tennis Scene In Washington D.C.
The capital of the United States borders the states of Maryland and Virginia as well as the Potomac River. It's known for its iconic museums, neoclassical monuments, and performing arts venues – but it's also home to an active tennis scene. The D.C. Tennis League serves its first volley in March and plays through the fall. Players meet on free public courts available throughout the city. A variety of PlayYourCourt instructors offer adult tennis lessons as well as junior tennis lessons, so you can be sure your game is sharp at the start of the season.
Things really heat up in July and August when the Citi Open comes to town. A weeklong event featuring matches from the world's top tennis players, the Citi Open gets everyone in the mood to compete. A portion of the proceeds from ticket sales at the Citi Open go to the Washington Tennis & Education Foundation, an organization committed to promoting health and wellness for kids in the area through tennis. The Open first began in July of 1969 and was one of the first to be held in the United States.
D.C. residents can exercise their competitive spirit at the East Potomac Tennis Center. The big white bubble at the border of DC and VA, membership isn't required at the East Potomac Tennis Center – anyone can walk in and reserve a court! But that doesn't mean East Potomac Tennis Center doesn't have organized events – the schedule there is jampacked with Social Happy Hours, Tennis Clinics and Tennis Classes. Sign up for some private tennis lessons through PlayYourCourt, or semi-private tennis lessons, to get down the foundations, and then go check out the East Potomac Tennis Center's Adult Group and Early Bird tennis clinics.
Local D.C. players agree that of all the public tennis courts in the area (and there are 217, by the way) Rose Park is a favorite. Rose Park boasts three of DC's best public tennis courts. They were resurfaced in late 2006 so the surfaces are still beautiful and the nets well-maintained. Though there aren't benches there are plenty of donated plastic chairs to watch a match or rest in between games. Plus the grounds surrounding the tennis courts are manicured and there are plenty of trees around them for some shade.
Ultimately, there's no way you can play in D.C. without making new friends and improving your game – so pick up a racquet and start swinging!
Featured PlayYourCourt Coach Providing Tennis Lessons In Washington, D.C.
Sianna S. is our featured coach providing tennis lessons in Washington D.C.! Sianna brings with her a USPTA certification and five years of coaching experience. She specializes in junior tennis lessons and lead the ten and under USTA summer camps in Atlanta for two years before moving to the D.C. area. Before becoming a coach Sianna played Division I tennis at ASU. She then spent two years playing professionally and achieved a 900 WTA doubles ranking before moving into the nonprofit arena which is how she currently spends her days when she is not teaching tennis. If you want a fun, positive teacher who is patient and encouraging, Sianna is the perfect coach to give you tennis lessons in Washington D.C.