How we fixed the tennis lesson experience
You don't have to be rich to get better at tennis
Tennis has long been viewed as a sport exclusively for the wealthy, but good news—it's 2020 and you don't have to spends thousands of dollars to play tennis anymore. We all wish we could belong to an exclusive country club, but for those who can't afford one we've created an affordable solution to improve your tennis game.
The coach drives to you
We're all super busy—work, kids, rush hour traffic—for these lessons to work they have to be convenient. We get it! That's why we send top rated coaches to a convenient court near you. You can choose your court or we will help you find the one that's most convenient.
Lessons fit into your schedule, not the other way around
OK, so you can take lessons right down the street, but maybe you're only available in the evenings... or mornings, or weekends, or on Tuesday night at 6:30pm. It's cool, we've got you. Not only do we send the instruction to you, we work around your schedule to squeeze tennis lessons into your busy lifestyle.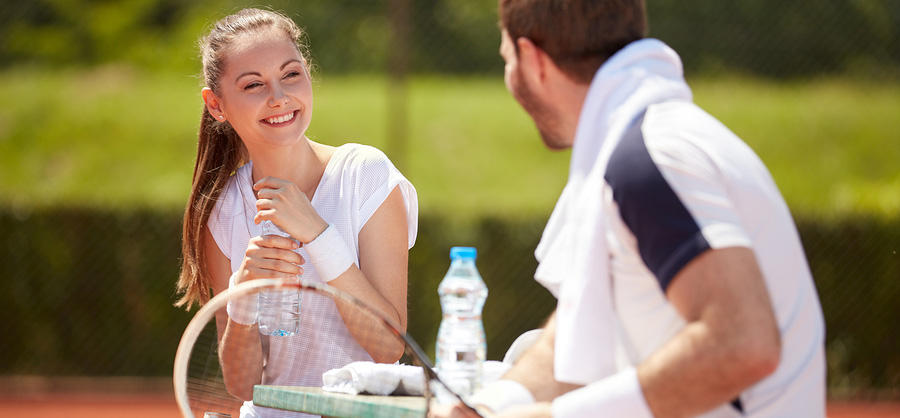 You don't need tons of lessons to get A LOT better, it can happen practically overnight with the right coach
Most people don't realize how easy it is to learn or make major improvements to their game in just one lesson. The secret is finding a great coach that knows their stuff. You can't expect to see results from a high school PE teacher that offers tennis lessons in his spare time, you need a pro with experience if you want to see quick results.
Finding a great coach is really hard... that's why we did it for you
I'm not going to sugar coat it... there are a lot of pretenders out of there. So how do you know if your coach coach is legit?
There are two organizations that certify tennis coaches – the USPTA and the PTR. Your coach should have at least one of these two certifications. It's also really important that you find a coach with at least 5 years of experience, otherwise you can start to feel like a guinea pig in an experiment while working through problem areas in your game.
Don't waste your time and energy tracking down a qualified coach. We've already done the heavy lifting for you and vetted out the best local coaches in your area. All of our coaches are certified, have at least 5 years of coaching experience, and a strong playing background. Now you just need to choose the coach that's perfect for your specific needs and goals.
You need a battle-tested coach for your specific goals and situation
It's not enough to find a qualified coach, you need to find one that is going to be a good fit for you and your specific needs. There are plenty of great coaches out there that might not be the right personality type to work with kids, or aren't patient enough to work with beginners.
The secret to getting the most out of your lessons is finding a coach who is not only qualified, but that also loves and is great at coaching people just like you. So how on earth do you hunt down that coach?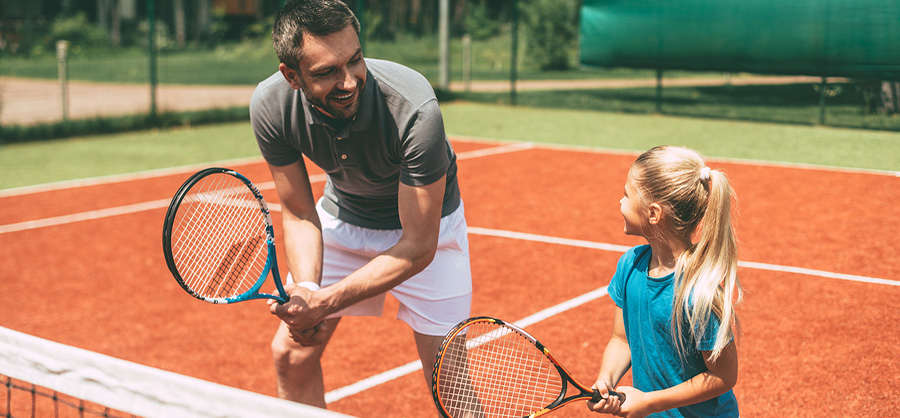 Enter PlayYourCourt
For almost a decade, parents and players just like you have been leaving reviews on our instructors for all to see. This does two very important things:
First, it creates accountability. You can be confident that our coaches are polite, show up on time, and do their best to deliver an amazing lesson experience because if they didn't, they would have already received negative reviews and been removed from our platform.
Second, and most importantly, these reviews ensure that we pair you with a coach that has proven success with people just like you. To help you find the perfect coach we ask you a few questions to learn exactly what you're looking for and we then pair you with a coach that has a proven track record and positive reviews from people just like you.
Scheduling made easy
You might think for such a tailored experience the signup process is going to be painful...nope! We streamlined that as well. If you click the button below, we ask you a couple questions, show you the coach we think would be the best fit, and allow you to purchase lessons with them all in a couple of clicks. You will then immediately receive your coaches cell and can call them when you're ready to schedule your first lesson, no middleman required.
You don't ever have to call us, but you certainly can if you want to. We have lesson concierges ready to answer any questions and help you book your perfect coach right over the phone. Our goal is to make finding the perfect tennis coach as easy as humanly possible so please feel free to call us at 301.575.6112.