See what our 100,000+ students are saying...
What makes our tennis lessons better?
The Perfect Coach
We find you the best coach for your specific tennis goals.
Play When You Want
We work with your schedule to squeeze tennis into your busy life.
Courts Near You
Your lessons are just minutes away on a nearby court.
01
Choose Your Coach
Finding the right tennis coach is difficult, but we've already done the hard work for you. Tell us your goals and our coach-finder will search our 2,000+ coach database to find the perfect instructor for you.
Find Your Coach
02
Book Your Lessons
Our team is here to help you every step of the way. If you have any questions or want to purchase over the phone, call us at 301.575.6112 or buy online now if you're ready to get started.
Get Started
03
Improve Your Game
Talk to your coach to schedule your first lesson at a court and time that is convenient for you. You'll have fun and be amazed how quickly you will improve when you're working with the right tennis coach.
Find Your Coach
Beginner Tennis Lessons
For most of its history, tennis was taught backwards. Coaches started beginners by teaching them the basic strokes first, then teaching them how to play the game (strategy and tactics).
Beginning in the 1980s, the tennis industry began to realize that players would learn strokes better and quicker if they first learned how to properly judge an incoming ball and get in the right position. Tennis associations also discovered that players who learn stroke skills in a playing situation retain those skills longer and can recall them during a match.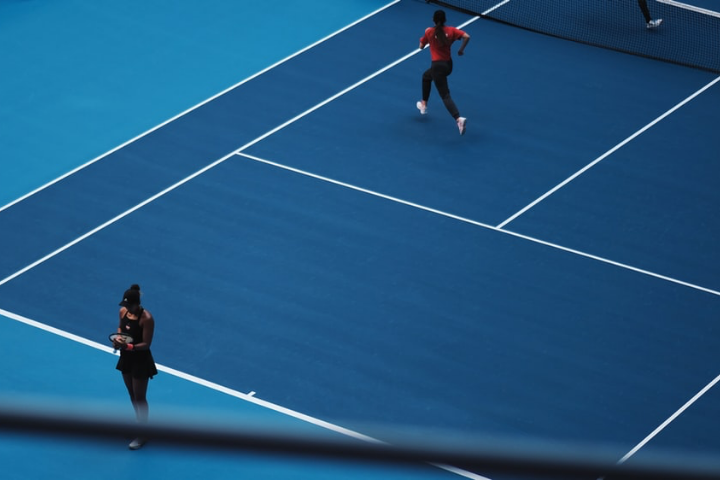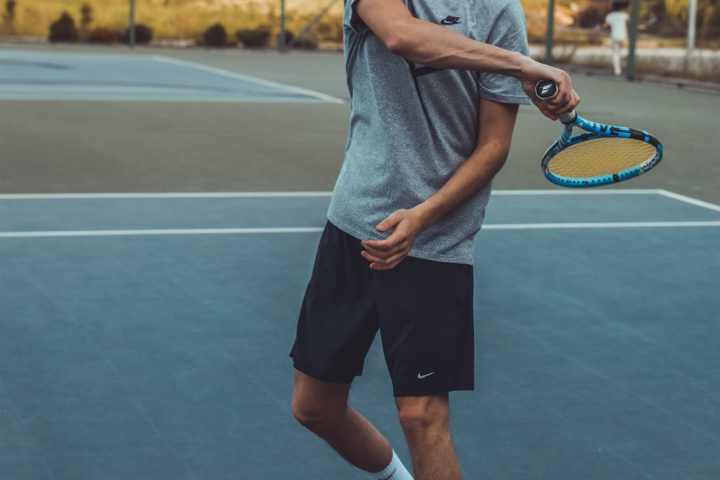 Start With Rallying for Beginner Tennis Lessons
Certified and trained tennis coaches no longer stand at the net and feed beginner players easy balls from a basket. Beginners today start with short-court rallying, learning how to tap the ball to a partner on the same side of the net, progressing to rallying over the net while standing only a few feet from the net.
As beginners learn how to judge balls, move their feet and control the ball to a partner, they move back toward the baseline a few feet at a time. This helps players learn tennis skills under control using all of the skills needed to play tennis, not just forehand and backhand swing techniques. As beginners begin to master rallying, trained coaches then begin making specific stroke changes, such as working on the grip, the backswing and the follow-through.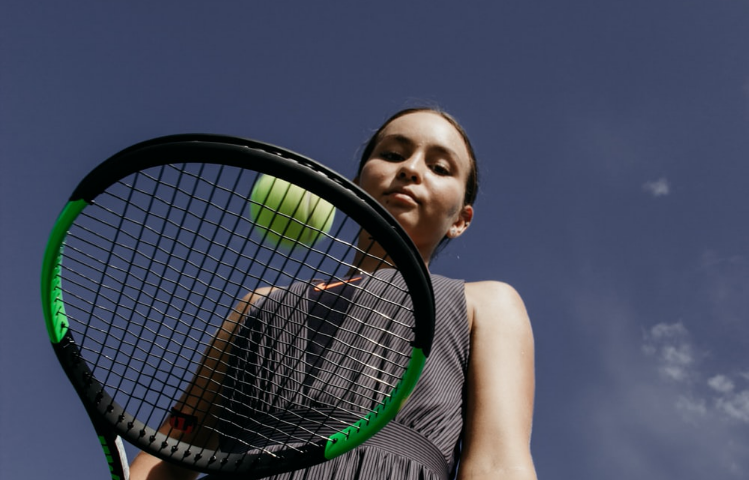 Low-Compression Balls for Beginner Tennis Lessons
Another teaching tool trained coaches use when working with beginners is low-compression balls. These balls don't bounce as high as regular balls, allowing students to control them better and rally longer. Because the balls also don't fly as far as the harder, regulation balls, beginners aren't afraid to make a full swing when practicing new strokes. This helps develop longer swings and more topspin and slice.
In most cases, a PlayYourCourt tennis professional can have you serving, keeping score and rallying from the baseline after a few lessons. You won't be ready for league play in this short timeframe, but you'll be able to practice with a friend when your coach isn't there. This type of practice is also more fun and helps you burn more calories.
Search PlayYourCourt.com to find a tennis coach near you for beginner tennis lessons.
Frequently Asked Questions
Where will the lessons take place?

Your coach will come to any court of your choice. Not sure of the closest court? No sweat, they will recommend a convenient location.

How do I know I'll love my coach?

We ask you questions and hand pick the perfect coach based on what you are looking for. We are so confident in our coach selection process that we offer a 100% satisfaction guarantee. If we can't find the perfect instructor for you then we will refund your unused lesson credits.

Can I start with just one lesson?

You sure can, although we offer a 100% money back guarantee so most students start with a lesson package to save money since there is no risk.

How do I get in contact with my instructor?

Once you have booked your lesson package, you will immediately receive your instructor's contact information. The quickest way to schedule your first lesson is to call or text your coach and they'll get back to you asap. If your coach doesn't hear from you they'll reach out within 24 hours.

I've never played before, do you work with beginners?

Absolutely! Our certified instructors regularly work with players of all ages and ability levels.

Can I bring a friend?

Absolutely! Each extra person is only an additional $10 per hour. Adding friends to your lesson is a great way to cut down on your lesson costs.