See what our 100,000+ students are saying...
Top-Rated Tennis Coaches in Sacramento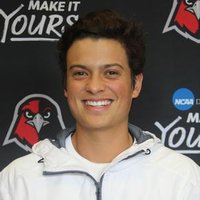 Played Division I College tennis at Sacramento State University
Teach all ages and skill levels - great with kids & beginners
Been playing for over 18 years and coaching for over 7 years
Here's what you can expect from a PlayYourCourt tennis coach in Sacramento...
Our coaches come to any court of your choice for tennis lessons in Sacramento

We work with your schedule to squeeze tennis lessons into your busy life
You'll get the best tennis coach in Sacramento based on hundreds of 5-star reviews

We work with all ages and skill levels - kids tennis lessons, adult lessons, and beginner lessons
What makes our tennis lessons in Sacramento better?
The Perfect Coach
We find you the best coach for your specific tennis goals.
Play When You Want
We work with your schedule to squeeze tennis into your busy life.
Courts Near You
Your lessons are just minutes away on a nearby court.
01
Choose Your Coach
Finding the right tennis coach is difficult, but we've already done the hard work for you. Tell us your goals and our coach-finder will search our 2,000+ coach database to find the perfect instructor for you.
Find Your Coach
02
Book Your Lessons
Our team is here to help you every step of the way. If you have any questions or want to purchase over the phone, call us at 301.575.6112 or buy online now if you're ready to get started.
Get Started
03
Improve Your Game
Talk to your coach to schedule your first lesson at a court and time that is convenient for you. You'll have fun and be amazed how quickly you will improve when you're working with the right tennis coach.
Find Your Coach
Looking to Play More Tennis?
The PlayYourCourt community is the easiest way to meet new players in the Sacramento area.
Learn More
More about tennis lessons in Sacramento, CA
Close-Up: The Tennis Scene In Sacramento, CA
People are so passionate about tennis in Sacramento, CA that Yelp has an entire section dedicated to reviewing the courts. Topping the list is McKinley Park where 5 courts flank acres of pristine greenery. Even better? The courts are aligned North to South which means that you never play with the sun in your eyes.
Looking for something a little more private? Natomas Racquet Club features 17 courts and hosts USTA and SATA tournaments. Youth tennis lessons, play, and social play events are offered to tennis players of all ages and ability. It's a great spot for families, young professionals, and empty-nesters alike!
For the co-eds, College Greens Swim and Racquet is located right near California State University. It's open to everyone – but a popular spot among the students looking for tennis lessons. Sutter Lawn and Tennis Club boasts five courts and open membership as well as a few celebrity trainers!
But the fact remains that playing in Sacramento, CA is an incredible place to pick up tennis lessons and improve your game. Home to top-rated PlayYourCourt pros who can get you into the game, it's the best place to reconnect with that which made you love tennis in the first place. Take your backhand out for a spin with tennis lessons in sunny Sacramento, CA!
Featured PlayYourCourt Coach Providing Tennis Lessons In Sacramento, CA
Lucas H. is our featured pro providing tennis lessons in Sacramento, CA! Lucas is a USPTA trained coach with five years of experience who is currently rated a 4.0. He is a local tennis coach for several high school teams and believes firmly in adaptive tennis lessons. That means that he will tailor your time on the court to your specific goals and needs, no cookie-cutter drills or arbitrary techniques. If you want a coach that is fun and enthusiastic, Lucas is the perfect person to give you tennis lessons.