See what our 100,000+ students are saying...
Top-Rated Tennis Coaches in Augusta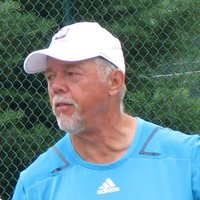 Former #1 Ranked Player M35sd & M45sd in Maine
USTA New England & USPTA New England "High School Coach of the Year
USPTA "Elite" Professional, PTR Professional, USRSA Master Raquet Tech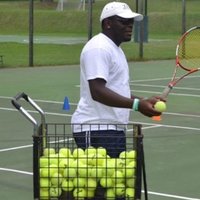 Have ITF, PTR tennis coaching experience and PTR Certified
Tennis professional that can teach tennis to any Level and age
Come learn the best of tennis fundamental and have fun playing!
Here's what you can expect from a PlayYourCourt tennis coach in Augusta...
Our coaches come to any court of your choice for tennis lessons in Augusta

We work with your schedule to squeeze tennis lessons into your busy life
You'll get the best tennis coach in Augusta based on hundreds of 5-star reviews

We work with all ages and skill levels - kids tennis lessons, adult lessons, and beginner lessons
What makes our tennis lessons in Augusta better?
The Perfect Coach
We find you the best coach for your specific tennis goals.
Play When You Want
We work with your schedule to squeeze tennis into your busy life.
Courts Near You
Your lessons are just minutes away on a nearby court.
01
Choose Your Coach
Finding the right tennis coach is difficult, but we've already done the hard work for you. Tell us your goals and our coach-finder will search our 2,000+ coach database to find the perfect instructor for you.
Find Your Coach
02
Book Your Lessons
Our team is here to help you every step of the way. If you have any questions or want to purchase over the phone, call us at 301.575.6112 or buy online now if you're ready to get started.
Get Started
03
Improve Your Game
Talk to your coach to schedule your first lesson at a court and time that is convenient for you. You'll have fun and be amazed how quickly you will improve when you're working with the right tennis coach.
Find Your Coach
Looking to Play More Tennis?
The PlayYourCourt community is the easiest way to meet new players in the Augusta area.
Learn More
More about tennis lessons in Augusta, ME
Close-Up: The Tennis Scene In Augusta, ME
Maine's capital city, Augusta, is the third-smallest state capital in the country but that shouldn't stop you from enjoying a round of tennis. Augusta's Kennebec Valley Tennis Association was named Indoor Club of the Year in 2015 by the Maine Tennis Association. Court time is available for both members and non-members and there are two levels of membership available, silver and gold. Gold is a year commitment and silver is month-to-month with a three month commitment.
For those seeking a tennis club with a wider array of offerings, check out the August Country Club. Play on Har-Tru courts and take private lessons from the club Tennis Pro. There are also weekly kids tennis lessons available in conjunction with golf lessons. Summer Junior Clinics are available June 20th through August 25th, taught by Tennis Pro Dale Demers. There are also weekly matches, tournaments, and socials. Of course to get the best coaches at lower rates you'll want to book through PlayYourCourt!
There are 3 public tennis courts available in Augusta for anyone wanting to take tennis lessons. Cony High School and Hill Dale High School both have 3 lighted tennis courts. Gardiner Area High School has 3 courts.
Featured PlayYourCourt Coach Providing Tennis Lessons In Augusta, ME
Jeff F. is our featured coach offering tennis lessons in Augusta! Jeff played Division II College Tennis at University of Central Florida and was the fifth year Head Coach of NCAA Div III Men's Tennis at Thomas College. He brings with him a USPTA certification and many years of coaching experience, plus a warm and encouraging attitude. Jeff ranked #1 as a junior for two years in New Brunswick, CAnada in the late 1970s, and was the head of tennis for 3 summers at the prestigious Camp Matoaka, Maine. He is also a certified teacher as his full time job, so he is very familiar with instruction. If you want a fantastic coach for tennis lessons in Augusta, ME Jeff is the perfect choice.