See what our 100,000+ students are saying...
Top-Rated Tennis Coaches in Binghamton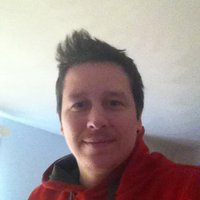 15 years of teaching the Modern Tennis Game all areas of the court
Teach all ages and skill levels - great with kids & beginners
Patient, energetic and encouraging teaching style
Here's what you can expect from a PlayYourCourt tennis coach in Binghamton...
Our coaches come to any court of your choice for tennis lessons in Binghamton

We work with your schedule to squeeze tennis lessons into your busy life
You'll get the best tennis coach in Binghamton based on hundreds of 5-star reviews

We work with all ages and skill levels - kids tennis lessons, adult lessons, and beginner lessons
What makes our tennis lessons in Binghamton better?
The Perfect Coach
We find you the best coach for your specific tennis goals.
Play When You Want
We work with your schedule to squeeze tennis into your busy life.
Courts Near You
Your lessons are just minutes away on a nearby court.
01
Choose Your Coach
Finding the right tennis coach is difficult, but we've already done the hard work for you. Tell us your goals and our coach-finder will search our 2,000+ coach database to find the perfect instructor for you.
Find Your Coach
02
Book Your Lessons
Our team is here to help you every step of the way. If you have any questions or want to purchase over the phone, call us at 301.575.6112 or buy online now if you're ready to get started.
Get Started
03
Improve Your Game
Talk to your coach to schedule your first lesson at a court and time that is convenient for you. You'll have fun and be amazed how quickly you will improve when you're working with the right tennis coach.
Find Your Coach
Looking to Play More Tennis?
The PlayYourCourt community is the easiest way to meet new players in the Binghamton area.
Learn More
More about tennis lessons in Binghamton, NY
Close-Up: The Tennis Scene In Binghamton, NY
Traveling to the relatively small city of Binghamton, New York, one can expect to find a hot air balloon festival, a thriving manufacturing industry, and tennis! Binghamton is home to the Levene Gouldin & Thompson Tennis Challenger, an annual United States Tennis Association circuit competition that has launched the careers of many tennis champions. For example, Olympic Gold medalist and Wimbledon champion, Andy Murray, won the competition in 2005.
The most recent winner was Darian King, a Barbadian tennis player who is currently ranked number 135 in the world. In the stunning 2016 finale, King triumphed over Mitchell Krueger in straight sets to secure the 23rd Levene Gouldin & Thompson Tennis Challenger singles title. Shortly following in the doubles final, Matt Reid and John-Patrick Smith out of Australia captured the championship in straight sets as well.
For those dedicated tennis amateurs, look to the Binghamton Tennis Center. The center sits on 7 acres of land just outside downtown Binghamton and contains 6 indoor hard tennis courts, a pro shop, locker facilities, and a lounge for between sets. Outdoors the center has 2 hard courts and 6 clay tennis courts, as well as a pool and play area for children. Members, both adult and junior, can take private tennis lessons or join a league.
Casual tennis players can enjoy any of the 6 public courts in Binghamton. The largest few are Recreation Park and Chenango Valley High School with 7 tennis courts each, Johnson City Senior High School with 8, and the State University of New York at Binghamton with 14 courts.
Featured PlayYourCourt Coach Providing Tennis Lessons In Binghamton, NY
Ryan C. is our featured coach providing tennis lessons in Binghamton! Ryan is PTR certified in both junior and adult tennis lesson development. He excels in creating personalized tennis lesson programs for each of his individual clients in Binghamton, NY. Whether his student wants to play recreationally or competitively, Ryan will bring out the best in their tennis game.