See what our 100,000+ students are saying...
Top-Rated Tennis Coaches in Dayton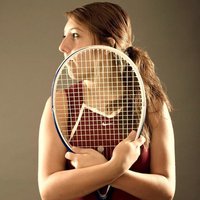 College tennis. Held singles record through college. All conference.
Coaching high school teams and winning local tournaments
Working on obtaining certifications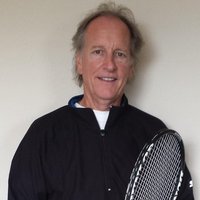 USPTA certified instructor with 25+ years teaching experience
Junior and adults, beginners through advanced players
Focus on mechanics, strategy and fun
Here's what you can expect from a PlayYourCourt tennis coach in Dayton...
Our coaches come to any court of your choice for tennis lessons in Dayton

We work with your schedule to squeeze tennis lessons into your busy life
You'll get the best tennis coach in Dayton based on hundreds of 5-star reviews

We work with all ages and skill levels - kids tennis lessons, adult lessons, and beginner lessons
What makes our tennis lessons in Dayton better?
The Perfect Coach
We find you the best coach for your specific tennis goals.
Play When You Want
We work with your schedule to squeeze tennis into your busy life.
Courts Near You
Your lessons are just minutes away on a nearby court.
01
Choose Your Coach
Finding the right tennis coach is difficult, but we've already done the hard work for you. Tell us your goals and our coach-finder will search our 2,000+ coach database to find the perfect instructor for you.
Find Your Coach
02
Book Your Lessons
Our team is here to help you every step of the way. If you have any questions or want to purchase over the phone, call us at 301.575.6112 or buy online now if you're ready to get started.
Get Started
03
Improve Your Game
Talk to your coach to schedule your first lesson at a court and time that is convenient for you. You'll have fun and be amazed how quickly you will improve when you're working with the right tennis coach.
Find Your Coach
Looking to Play More Tennis?
The PlayYourCourt community is the easiest way to meet new players in the Dayton area.
Learn More
More about tennis lessons in Dayton, OH
Tennis is one of the up and coming sports sweeping the nation for people from all kinds of backgrounds, including the city of Dayton, OH. Tennis in Dayton, OH is included in the Ohio Valley Tennis Association, which provides opportunities to grow tennis, a game of a lifetime, by promoting USTA and USTA/Midwest Section programs by coordinating, supporting and promoting Area Associations tennis activities, and by sharing ideas and practices through all area associations. Get involved with "the game of a lifetime" by taking tennis lessons in Dayton, OH.