See what our 100,000+ students are saying...
Top-Rated Tennis Coaches in Greenville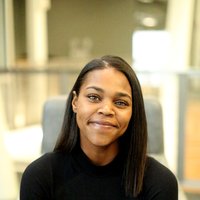 10+ years of playing experience
Coached over 3 dozen students of all skill levels
Teaching and coaching for 4yrs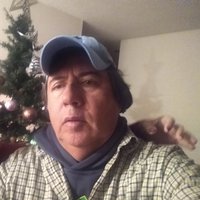 Teaching at 15 summer camps and many tournaments
Coached the best tennis player in South Carolina
30+ years of teaching experience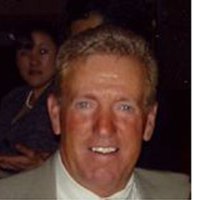 PTR certified with 30+ years of teaching experience
Teach all levels - great with high-performance players
Patient and encouraging teaching style
Here's what you can expect from a PlayYourCourt tennis coach in Greenville...
Our coaches come to any court of your choice for tennis lessons in Greenville

We work with your schedule to squeeze tennis lessons into your busy life
You'll get the best tennis coach in Greenville based on hundreds of 5-star reviews

We work with all ages and skill levels - kids tennis lessons, adult lessons, and beginner lessons
What makes our tennis lessons in Greenville better?
The Perfect Coach
We find you the best coach for your specific tennis goals.
Play When You Want
We work with your schedule to squeeze tennis into your busy life.
Courts Near You
Your lessons are just minutes away on a nearby court.
01
Choose Your Coach
Finding the right tennis coach is difficult, but we've already done the hard work for you. Tell us your goals and our coach-finder will search our 2,000+ coach database to find the perfect instructor for you.
Find Your Coach
02
Book Your Lessons
Our team is here to help you every step of the way. If you have any questions or want to purchase over the phone, call us at 301.575.6112 or buy online now if you're ready to get started.
Get Started
03
Improve Your Game
Talk to your coach to schedule your first lesson at a court and time that is convenient for you. You'll have fun and be amazed how quickly you will improve when you're working with the right tennis coach.
Find Your Coach
Looking to Play More Tennis?
The PlayYourCourt community is the easiest way to meet new players in the Greenville area.
Learn More
More about tennis lessons in Greenville, SC
Close-Up: The Tennis Scene in Greenville, SC
The only thing nicer than tennis in Greenville, SC is the people! In this town, making new friends is as easy as sending a volley over the net. The perfect location for sports-playing families, Greenville, SC offers junior tennis lessons, programs, summer camps and clinics. Offering a variety of courts – clay, hard, indoor and outdoor – you can get your game on any way you like it in Greenville, SC.
That's not all: If you're in the market for some merchandise, then Greenville, SC is your place to shop! Tennis shops abound in Greenville, SC for all your court gear needs. Many are authorized dealers of Babolot and Dunlap rackets! It's humid down in Greenville, SC, so we recommend also picking up some sweat-wicking materials and visors to keep you cool when the competition gets hot!
Home to a myriad of USTA leagues and certified facilities, Greenville, SC is a top destination for tennis pros all over the nation. We recommend picking up a racket and taking some tennis lessons with a PlayYourCourt coach while you're there to get your swing in shape. Try out player-destinations like Kroc Tennis Center, Greenville Tennis Club, Haviland Tennis Academy, and Sportsclub Tennis. Join a social league to make new friends or a competitive league to make new rivals!
Featured PlayYourCourt Coach Providing Tennis Lessons In Greenville, SC
Patrick W. is our featured coach providing tennis lessons in Greenville, SC and the surrounding area! Patrick has a long list of accolades and gets fantastic reviews from all of his clients. He started teaching at the Adidas Pepperdine University Allen Fox Tennis Camp and University of California Irvine Greg Patton Tennis Camp. After that he moved up to Los Angeles where he taught at the exclusive Brentwood Country Club as assistant pro to the head pro. He was shortly offered a position as Director of Tennis at Quail Tree Racket Club in Harrison, AR. Patrick has worked with students that run the gambit from beginner to advanced to competitor, and everything inbetween. His experience and knowledge will make tennis lessons with him truly unforgettable.