See what our 100,000+ students are saying...
Top-Rated Tennis Coaches in Honolulu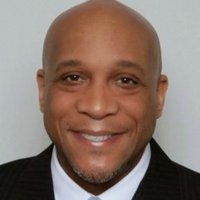 USPTA Elite Professional, USPTR, USTA HP, USTA Level II Sport Science
ATP, WTA, Nationally Ranked Jr's, USTA 2.5-7.0 levels
USPTA Elite Professional, PTR Professional & USTA HP Coach

#1 Senior Doubles player in the USA for 6 years in a row 35s and 40s
Player/Captain Men's Open League USTA National Championship Team
Selected and played on 2-USA World Senior teams in the Men's 40s
Here's what you can expect from a PlayYourCourt tennis coach in Honolulu...
Our coaches come to any court of your choice for tennis lessons in Honolulu

We work with your schedule to squeeze tennis lessons into your busy life
You'll get the best tennis coach in Honolulu based on hundreds of 5-star reviews

We work with all ages and skill levels - kids tennis lessons, adult lessons, and beginner lessons
What makes our tennis lessons in Honolulu better?
The Perfect Coach
We find you the best coach for your specific tennis goals.
Play When You Want
We work with your schedule to squeeze tennis into your busy life.
Courts Near You
Your lessons are just minutes away on a nearby court.
01
Choose Your Coach
Finding the right tennis coach is difficult, but we've already done the hard work for you. Tell us your goals and our coach-finder will search our 2,000+ coach database to find the perfect instructor for you.
Find Your Coach
02
Book Your Lessons
Our team is here to help you every step of the way. If you have any questions or want to purchase over the phone, call us at 301.575.6112 or buy online now if you're ready to get started.
Get Started
03
Improve Your Game
Talk to your coach to schedule your first lesson at a court and time that is convenient for you. You'll have fun and be amazed how quickly you will improve when you're working with the right tennis coach.
Find Your Coach
Looking to Play More Tennis?
The PlayYourCourt community is the easiest way to meet new players in the Honolulu area.
Learn More
More about tennis lessons in Honolulu, HI
Close-Up: The Tennis Scene In Honolulu, HI
Located on the island of Oahu, Honolulu, HI is the capital of Hawaii and the gateway to the island chain. Famous for its incredible geography, Honolulu has a view of the volcanic Diamond Head crater in the distance. It's about the most picturesque place a tennis lover could play!
With 39 tennis court facilities in the city, Honolulu is home to a vibrant athletic community that likes to spice up relaxing days on the beach with a couple rounds of grunt-inducing single or doubles play. The USTA presence on the island is strong and players can find leagues for players of all kinds of experience. Even if you've never picked up a racquet, try some tennis lessons with a PlayYourCOurt coach and then register for the USTA Hawaii Pacific to go to some meets and tournaments.
Looking for adult tennis lessons or junior tennis lessons? Honolulu, HI is crawling with PYC pros to help the entire family enhance their game. You can find year-round tennis clinics, tennis tournaments, and tennis leagues. Hawaiian shirts are optional.
If watching the pros sweat it out on the court helps you stoke your athletic ambitions, then you have to check out the Hawaii Open. Taking place in November, the tournament attracts pros from all over the world and is put on with the help of the Hawaii Tourism Authority. It's the only WTA tournament that is held in the U.S. and the only tournament worldwide that is held during the USA's Thanksgiving week. In 2016, the Hawaii Open partnered with local nonprofit Hawaii Foodbank and was a drop-off location for donations throughout the entire run of the tournament.
The tennis scene in Honolulu, HI is as exciting as the city is beautiful. If you're there for vacation, be sure to pick up a racquet and test your skills on the court.
Featured PlayYourCourt Coach Providing Tennis Lessons In Honolulu, HI
Dennis C. is our featured coach providing tennis lessons in Honolulu! Dennis is USPTA certified and has 25 years of coaching experience. Dennis played semi pro at age eighteen and nineteen, and maintained a 5.0 USTA rating into his early 50s. For Dennis, having fun on the court while you are taking a private tennis lesson is the most important thing. Though he can help high-level players really hone in on their techniques, he is also excellent for beginner tennis lessons because of his upbeat attitude. If you want tennis lessons in Honolulu, Dennis is a great choice!