See what our 100,000+ students are saying...
Top-Rated Tennis Coaches in Huntsville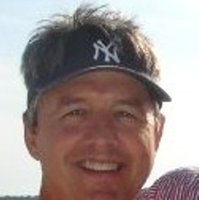 USPTA and 10 and under certified with 5 years teaching experience.
Great with beginners and kids looking to make their high school team
Covers the basics first and begins playing games as soon as possible
Here's what you can expect from a PlayYourCourt tennis coach in Huntsville...
Our coaches come to any court of your choice for tennis lessons in Huntsville

We work with your schedule to squeeze tennis lessons into your busy life
You'll get the best tennis coach in Huntsville based on hundreds of 5-star reviews

We work with all ages and skill levels - kids tennis lessons, adult lessons, and beginner lessons
What makes our tennis lessons in Huntsville better?
The Perfect Coach
We find you the best coach for your specific tennis goals.
Play When You Want
We work with your schedule to squeeze tennis into your busy life.
Courts Near You
Your lessons are just minutes away on a nearby court.
01
Choose Your Coach
Finding the right tennis coach is difficult, but we've already done the hard work for you. Tell us your goals and our coach-finder will search our 2,000+ coach database to find the perfect instructor for you.
Find Your Coach
02
Book Your Lessons
Our team is here to help you every step of the way. If you have any questions or want to purchase over the phone, call us at 301.575.6112 or buy online now if you're ready to get started.
Get Started
03
Improve Your Game
Talk to your coach to schedule your first lesson at a court and time that is convenient for you. You'll have fun and be amazed how quickly you will improve when you're working with the right tennis coach.
Find Your Coach
Looking to Play More Tennis?
The PlayYourCourt community is the easiest way to meet new players in the Huntsville area.
Learn More
More about tennis lessons in Huntsville, AL
Close-Up: The Tennis Scene In Huntsville, AL
Residents and tourists of Huntsville, Alabama, have several options to choose from when selecting tennis spots. The best public option is the Huntsville Tennis Center (HTC). It has 24 clay courts, 6 hard courts, and a championship court. All are lighted. Clinics and private tennis lessons are available for adults and juniors from USPTA certified instructors, though to get the best rates you'll want to book through PlayYourCourt.
Courts may be reserved for 2 hours at a time or players can purchase an annual membership for unlimited play. HTC has won numerous USTA facility awards, including Outstanding Tennis Facility in 2008 and Southern 10's Clay Court Closed Tournament of the Year in 2013.
The best private option for tennis in Huntsville is Athletic Club Alabama, particularly for junior players. The tennis and racquet sport club has 6 indoor courts, 15 outdoor courts (clay and hard), plus 6 racquetball courts and a squash court. There are clinics and lessons for adult and junior tennis players.
The Huntsville Elite Academy Tennis (HEAT) Junior Academy is an option for those junior players wishing to devote more time to competitive tennis. Students are placed in 1 of 8 skill levels and participate in tennis lessons, clinics, and fitness classes designed to make them top competitive players. Participants also receive warm-ups and coaching at the Alabama Junior State Qualifying Tournament and one other tournament during the year.
Featured PlayYourCourt Coach Providing Tennis Lessons In Huntsville, AL
Michael S. is our featured coach providing tennis lessons in Huntsville! Michael is a USPTA elite pro. He has been serving on the Florida Board and the Missouri Valley board since 1991 and was awarded the USPTA Florida President of the Year and Florida Division Professional of The Year. He played college tennis at both the University of Florida and the University of Illinois, and specializes in coach junior players through to college scholarships. He is also a member of the HEad/Penn and Adidas Advisory Statt. If you are looking for quality tennis lessons in Huntsville, Michael is an excellent choice!