See what our 100,000+ students are saying...
Top-Rated Tennis Coaches in Indianapolis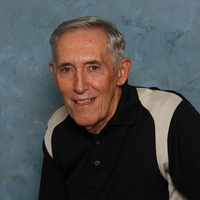 40 years playing experience, 5 years teaching experience
Teach all ages and skill levels - great with kids & beginners
Patient and encouraging teaching style. Superior fun attitude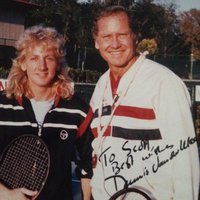 PTR and USPTA certified with 30 years of teaching experience
Coached Justin Gimblestob
Enhancing individuals skills and style to maximize performance
Here's what you can expect from a PlayYourCourt tennis coach in Indianapolis...
Our coaches come to any court of your choice for tennis lessons in Indianapolis

We work with your schedule to squeeze tennis lessons into your busy life
You'll get the best tennis coach in Indianapolis based on hundreds of 5-star reviews

We work with all ages and skill levels - kids tennis lessons, adult lessons, and beginner lessons
What makes our tennis lessons in Indianapolis better?
The Perfect Coach
We find you the best coach for your specific tennis goals.
Play When You Want
We work with your schedule to squeeze tennis into your busy life.
Courts Near You
Your lessons are just minutes away on a nearby court.
01
Choose Your Coach
Finding the right tennis coach is difficult, but we've already done the hard work for you. Tell us your goals and our coach-finder will search our 2,000+ coach database to find the perfect instructor for you.
Find Your Coach
02
Book Your Lessons
Our team is here to help you every step of the way. If you have any questions or want to purchase over the phone, call us at 301.575.6112 or buy online now if you're ready to get started.
Get Started
03
Improve Your Game
Talk to your coach to schedule your first lesson at a court and time that is convenient for you. You'll have fun and be amazed how quickly you will improve when you're working with the right tennis coach.
Find Your Coach
Looking to Play More Tennis?
The PlayYourCourt community is the easiest way to meet new players in the Indianapolis area.
Learn More
More about tennis lessons in Indianapolis, IN
Close-Up: The Tennis Scene In Indianapolis, IN
Home to the largest single day sporting event in the world, the Indianapolis 500 at the Indianapolis Motor Speedway, Indy is no stranger to sports fans. While the city lacks a professional tennis tournament, it offers a bevy of options for tennis players of all ages and abilities. The Central Indiana Tennis Association is the hub for all tennis activities in the area. It's programs include tournaments, clinics and kids programs in partnership with the USTA to help grow the game both locally and nationally. The organization also places a strong emphasis on giving back to the community.
In an effort to get more children into tennis, they are currently offering free 10 and under tennis programs for young kids to get into the game for FREE. Additionally, they formed the Anne Krupp Scholarship fund that provides funding for special needs children and disabled children aiming to take their adaptive tennis game to the next level. The scholarship is awarded to children whose sportsmanship exemplifies the values of the fund's namesake, Anne Krupp.
The city owns and operates nearly 700 courts that are open to the public for no cost. Though the tennis-playing population is large, the surplus of courts ensures that it will never be too challenging to find an open court. Players can utilize the Central Indiana Tennis Association's large network to help find other players of their level whether their aim is to compete, or knock the ball around and have a whole lot of fun doing it.
Though the public tennis facilities are fabulous, the private Indianapolis Racquet Club is the hub for all things tennis in the city. It is the oldest club in the area, and across its two locations, it features 24 indoor courts and one of the most impressive pro shops you will find anywhere in the country. It's main pro shop spans a massive 3,300 square foot. Perhaps even more unique for a private club, it also operated an online retail business, so even if you are across the country, you can find the best deals on all things tennis and have them delivered to your doorstep.
Featured PlayYourCourt Coach Providing Tennis Lessons in Indianapolis, IN
Clayton S. is PlayYourCourt's featured pro giving tennis lessons in Indianapolis, IN. He has been a PlayYourCourt coach since 2014 and has helped hundreds of players improve their game. He is a PTR certified tennis pro who has been teaching for his entire adult life. He is the head professional at Broadmoor Country Club but is a mobile coach, teaching at courts all across Indianapolis. His teaching style is adaptive - he is equally comfortable keeping lessons fun and teaching the basics to beginners as he is with high-intensity live ball training for competitive players.