See what our 100,000+ students are saying...
Top-Rated Tennis Coaches in Little Rock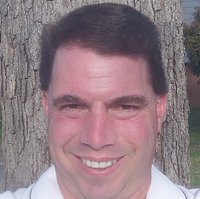 Defeated Bryan Means (6-4,6-2) who is an NCAA Division II player.
Coached Little Rock Parkview's Salina to a 6A District Championship.
USPTA Certified Rated Pro 1 on Individual Lessons 18 years experience
Here's what you can expect from a PlayYourCourt tennis coach in Little Rock...
Our coaches come to any court of your choice for tennis lessons in Little Rock

We work with your schedule to squeeze tennis lessons into your busy life
You'll get the best tennis coach in Little Rock based on hundreds of 5-star reviews

We work with all ages and skill levels - kids tennis lessons, adult lessons, and beginner lessons
What makes our tennis lessons in Little Rock better?
The Perfect Coach
We find you the best coach for your specific tennis goals.
Play When You Want
We work with your schedule to squeeze tennis into your busy life.
Courts Near You
Your lessons are just minutes away on a nearby court.
01
Choose Your Coach
Finding the right tennis coach is difficult, but we've already done the hard work for you. Tell us your goals and our coach-finder will search our 2,000+ coach database to find the perfect instructor for you.
Find Your Coach
02
Book Your Lessons
Our team is here to help you every step of the way. If you have any questions or want to purchase over the phone, call us at 301.575.6112 or buy online now if you're ready to get started.
Get Started
03
Improve Your Game
Talk to your coach to schedule your first lesson at a court and time that is convenient for you. You'll have fun and be amazed how quickly you will improve when you're working with the right tennis coach.
Find Your Coach
Looking to Play More Tennis?
The PlayYourCourt community is the easiest way to meet new players in the Little Rock area.
Learn More
More about tennis lessons in Little Rock, AR
Close-Up: The Tennis Scene In Little Rock, AR
Little Rock isn't as diminutive as its name – it's the cultural and economic center of the great state of Arkansas. Named after a rock formation on the banks of the Arkansas River, Little Rock, AR attracts active, outdoor types who crave the dry heat and sunny days.
The Little Rock, AR Athletic Club reasonably asserts that they "didn't invent tennis," but it sure feels like it. Nine indoor courts feature air conditioning for heat relief, but the four lighted outdoor courts bring it for players who can handle Arkansas summertime high temperatures. Their simple, minimalist approach to tennis is sure to get your game back on track step-by-step – which will prepare you to join and compete in the many leagues the Little Rock Athletic Club has to offer. Of course before joining up you'll want to brush up on your foundations with a few tennis lessons from a PlayYourCourt coach!
At Burns Park Tennis, you can play at one of their many outdoor clay courts and choose from a suite of pros from which to learn. Tennis games at Burns Park Tennis are straightforward and to the point – no frills attached!
In Little Rock, AR, tennis is truly a citywide game – not only does littlerock.gov offer tennis meetups, but Rebsamen Tennis Center offers tennis programs for corporations. That means having great game on the court could mean extra success in the boardroom! Once again, take a few tennis lessons with a PlayYourCourt coach in order to really show off your skills during tennis corporate events!
Featured PlayYourCourt Coach Providing Tennis Lessons In Little Rock, AR
Joe S. is PlayYourCourt's featured coach providing tennis lessons in Little Rock! Joe is USPTA Certified and rated Pro #1 for individual tennis lessons. He is a trained USTA QuickStart Tennis Program Coach and has taught elementary school tennis lessons and tennis lessons to disabled players. He also coached the women's team at Windyke Country Club and defeated Bryan Means (6-4,6-2) who is an NCAA Division II player. His tennis lessons teaching style is thorough and optimistic, and he has coached everyone from brand new beginners to advanced competitors at every age. If you're looking for quality tennis lessons in Little Rock, AR coach Joe is the perfect fit!