See what our 100,000+ students are saying...
Top-Rated Tennis Coaches in New York City

USPTA certified with 20 years experience
Teaches all levels from little kids to seniors and elite players
Clear memorable fun instruction; great workout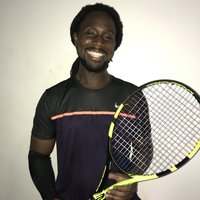 PTR certified w/14 years of teaching & 22 years of playing credibility
Teaches all ages & skill levels - great w/children & high performance
Motivating, Fun & Patient with a smile
Here's what you can expect from a PlayYourCourt tennis coach in New York City...
Our coaches come to any court of your choice for tennis lessons in New York City

We work with your schedule to squeeze tennis lessons into your busy life
You'll get the best tennis coach in New York City based on hundreds of 5-star reviews

We work with all ages and skill levels - kids tennis lessons, adult lessons, and beginner lessons
What makes our tennis lessons in New York City better?
The Perfect Coach
We find you the best coach for your specific tennis goals.
Play When You Want
We work with your schedule to squeeze tennis into your busy life.
Courts Near You
Your lessons are just minutes away on a nearby court.
01
Choose Your Coach
Finding the right tennis coach is difficult, but we've already done the hard work for you. Tell us your goals and our coach-finder will search our 2,000+ coach database to find the perfect instructor for you.
Find Your Coach
02
Book Your Lessons
Our team is here to help you every step of the way. If you have any questions or want to purchase over the phone, call us at 301.575.6112 or buy online now if you're ready to get started.
Get Started
03
Improve Your Game
Talk to your coach to schedule your first lesson at a court and time that is convenient for you. You'll have fun and be amazed how quickly you will improve when you're working with the right tennis coach.
Find Your Coach
More about tennis lessons in New York City, NY
Close-Up: The Tennis Scene In New York City
New York City is probably the greatest city in the world, but we think it's also the greatest tennis city in the universe! For tennis fans, there is a lot to love in the Big Apple, but perhaps nothing more than in Flushing Meadows, Queens at the USTA Billie Jean King National Tennis Center each August and September for the US Open.
The US Open is the final Grand Slam of the year, and the largest tennis tournament in the world. Known as much for it's great tennis as it is for being an enormous party, the US Open is annually one of the highest attended sporting events on the planet. During a night session match in Arthur Ashe Stadium, if you were to close your eyes and listen to the crowd, it would be virtually indistinguishable as a tennis match due to the buzz of the stadium. Just as visiting New York City is on many people's bucket lists, attending the US Open sits atop many tennis fans' bucket lists as well.
While New York City may be a concrete jungle, that certainly does not mean the tennis playing scene is lacking in any capacity. With beautiful public courts, both indoor and out, all over the five boroughs, finding a court in the city is much easier than most would imagine. With a $200 year-long tennis permit, you get access to all 81 public tennis facilities scattered across the city!
Featured PlayYourCourt Coach Providing Tennis Lessons In New York City
Marina is PlayYourCourt's featured tennis coach in NYC. She turned professional at age 14 before earning a full Division I college tennis scholarship. Luckily for us, she now focuses her energy on teaching private lessons to all ages and abilities. She is certified with the USPTA, and has additional certifications in Cardio Tennis and 10 and Under Tennis. She is a passionate coach dedicated to improving every student's game based on their learning style while always keeping it fun.