Answer a few Questions to Find Your Perfect Coach
Finding the right tennis coach is difficult, but we've already done the hard work for you. Tell us your goals and our coach-finder will search our 2,300+ coach database to find the perfect instructor for you.

Schedule Your Lessons When & Where You Choose
Schedule your lessons at courts and times that are convenient for you. If you need any help or have questions, our concierge team is here to help you every step of the way.
Learn, Play and Improve Your tennis Game
Our top-rated coaches are knowledgeable, fun and patient. You'll be amazed how quickly you will improve when you're working with a coach hand-picked just for you.
Top-Rated Tennis Coaches in Pittsburgh
As low as: $74/hr
Unlock VIP Pricing $64/hr
Played college tennis for 4 years
Coached over 40 kids aged from 10-16
Coached since 2014 , played tennis at the collegiate level
As low as: $94/hr
Unlock VIP Pricing $84/hr
PTR certified with 25+ years of teaching
Juniors 5-18 & Any Adult Level
Very positive coaching and can adapt to all skill level of play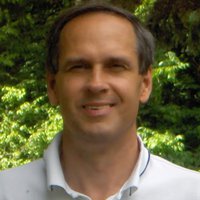 UPPR ST CLAIR, PA
As low as: $99/hr
Unlock VIP Pricing $89/hr
PTR Certified 10 & Under, PTR Certified 11 - 17
Teach all ages and skill levels. Great with kids and beginners.
Teach at Upper St. Clair's Tennis Courts
WANT HELP?
If you have questions or need some help, give us a call at 301.575.6112 or book online now if you're ready to get started.
The New Way to Elevate Your Tennis Game
What makes our tennis lessons better?
FIND THE BEST COACH
Our concierge approach will find your perfect coach based on your age, skill level and goals
Play on Courts Near You
We come to a local court near you, so you don't have to travel far
Easy, Flexible scheduling
Schedule lessons when convenient for you, so you can squeeze tennis into your busy lifestyle
No Expensive Club Required
Save thousands on an expensive tennis or country club membership
Frequently Asked Questions
Where will the lessons take place?

Your coach will come to any court of your choice. Not sure of the closest court? No sweat, they will recommend a convenient location.

How do I know I'll love my coach?

We ask you questions and hand pick the perfect coach based on what you are looking for. We are so confident in our coach selection process that we offer a 100% satisfaction guarantee. If we can't find the perfect instructor for you then we will refund your unused lesson credits.

Can I start with just one lesson?

You sure can, although we offer a 100% money back guarantee so most students start with a lesson package to save money since there is no risk.

How do I get in contact with my instructor?

Once you have booked your lesson package, you will immediately receive your instructor's contact information. The quickest way to schedule your first lesson is to call or text your coach and they'll get back to you asap. If your coach doesn't hear from you they'll reach out within 24 hours.

I've never played before, do you work with beginners?

Absolutely! Our certified instructors regularly work with players of all ages and ability levels.

Can I bring a friend?

Absolutely! Each extra person is only an additional $10 per hour. Adding friends to your lesson is a great way to cut down on your lesson costs.
More about tennis lessons in Pittsburgh, PA
Pittsburgh was first known as "The City Of Champions" back in the 1970s, when the Pirates, Panthers, and Steelers seemed as if they were unstoppable - each team winning multiple championships throughout the decade. The city has remained a sports mecca, and is often called the "Cradle of Quarterbacks," since so many of the most famous players of that position hail from the area: Jim Kelly, Johnny Unitas, and Joe Montana, to name just a few.
But football isn't the only sport with a diehard loyal fanbase in the second-largest city in Pennsylvania; tennis teams such as the Pittsburgh Triangles have a small but dedicated following there after having won a title in 1975. Because of the win, tennis still has deep roots in the city. The best manifestation of those roots is without a doubt the beautiful year-round all-weather Mellon Park Tennis Center. The air-conditioned "bubble" is a not-so-little peice of tennis heaven in the city's East End.
From 1970 to 1984 Pittsburgh even hosted an annual tournament, The Pittsburgh Open, and helped to develop natives such as Bjorn Fratangelo, Bonnie Gadusek, Donald Johnson, and Gretchen Magers to international competition rankings.
As a bonus, Pittsburgh also has the most bars per capita in the U.S., so after a good match you can reward all your hard work with a beer or two!
PlayYourCourt has been active in the greater Pittsburgh area since its inception in 2009. PYC has instructors for all ages, and all abilities, who will work with you to custom tailor the ideal lesson plan for your game and your goals. They will come meet you at a court that is convenient for you, at a time that fits in your schedule. So why wait? Enter your zip code and find the perfect coach for you!