See what our 100,000+ students are saying...
Top-Rated Tennis Coaches in Raleigh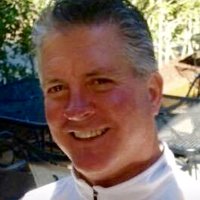 ATP Pro Tour, WFU Varsity, SC Jr Davis Cup; State & Regional Champ
Coached at WFU & Founded The Hilton Head Jr🎾Association (many champs)
USPTA right after WFU Collegiate Career; xHilton Head 🎾Academy Owner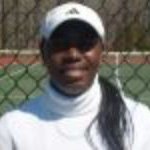 USPTA Certified Pro
Teach all ages and skill levels - great with kids & beginners
Experiencing the ease of play and players transition process together
Here's what you can expect from a PlayYourCourt tennis coach in Raleigh...
Our coaches come to any court of your choice for tennis lessons in Raleigh

We work with your schedule to squeeze tennis lessons into your busy life
You'll get the best tennis coach in Raleigh based on hundreds of 5-star reviews

We work with all ages and skill levels - kids tennis lessons, adult lessons, and beginner lessons
What makes our tennis lessons in Raleigh better?
The Perfect Coach
We find you the best coach for your specific tennis goals.
Play When You Want
We work with your schedule to squeeze tennis into your busy life.
Courts Near You
Your lessons are just minutes away on a nearby court.
01
Choose Your Coach
Finding the right tennis coach is difficult, but we've already done the hard work for you. Tell us your goals and our coach-finder will search our 2,000+ coach database to find the perfect instructor for you.
Find Your Coach
02
Book Your Lessons
Our team is here to help you every step of the way. If you have any questions or want to purchase over the phone, call us at 301.575.6112 or buy online now if you're ready to get started.
Get Started
03
Improve Your Game
Talk to your coach to schedule your first lesson at a court and time that is convenient for you. You'll have fun and be amazed how quickly you will improve when you're working with the right tennis coach.
Find Your Coach
Looking to Play More Tennis?
The PlayYourCourt community is the easiest way to meet new players in the Raleigh area.
Learn More
More about tennis lessons in Raleigh, NC
Close up: The Tennis Scene in Raleigh, N.C.
It might be pronounced Rah-lee, but Raleigh N.C. sure knows how to rally for a game of tennis. Temperate southern weather makes Raleigh, NC a round-the-year destination for tennis enthusiasts everywhere. Even the City of Raleigh supports the tennis culture through 25 public courts and education programs for all age and ability levels.
For more up-market facilities, the Raleigh Racquet Club offers clinics and training, indoor courts (hello A.C.!), and 29 outdoor courts. Founded in 1967, it's the destination for the tennis-playing elite in the Southeast and offers tennis lessons for a range of ages and experiences.
But if casual is more your scene, you can find a pickup game with the RDU Tennis Meetup. Open to all levels and featuring doubles and singles events, RDU meets at different courts across the city and connects tennis players of all ages. Of course you'll want to get a few discounted tennis lessons in first, and that's where PlayYourCourt comes in!
Finally, Seven Oaks Swim and Racquet Club meets you in the middle for family-friendly fun at 20 lighted tennis courts – 8 hard surface and 12 composite. Welcoming leagues like USTA, World Team Tennis, Capital City, Triangle, and RATL, it's a great place to get your game on.
But don't come to Raleigh unprepared or you'll get served. Take advantage of the top coaches at PlayYourCourt giving tennis lessons in Raleigh, NC to make sure you've got the skills to compete!
Featured PlayYourCourt Coach Providing Tennis Lessons In Raleigh, NC
Charles B. is our featured PlayYourCourt coach providing tennis lessons in Raleigh, NC! Charles is a USPTA certified tennis coach with over 20 years of experience. He is the president of Kildaire Farms Racquet and a teaching pro at Holly Springs near Raleigh, not to mention a former state 5.0 singles champion. Great with all ages and skill levels, Charles is the perfect coach for nearly anyone.