See what our 100,000+ students are saying...
Top-Rated Tennis Coaches in Richmond

Great Instruction
$69-$80

North Chesterfield
Played on VCU's club tennis team
Worked with several top college players including UCLA
Formerly PTR certified with roughly 5 years teaching experience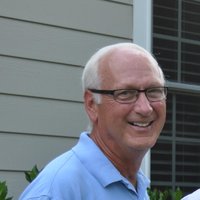 Was ranked #2 in 16 and under in Baltimore Co.
Kids and adults who have learned to love the game and play long term
Taught for the county rec program for three years.

Was PTR certified with 24 years of teaching experience
Teach all ages and skill levels - great with kids & beginners
Patient and encouraging teaching style
Here's what you can expect from a PlayYourCourt tennis coach in Richmond...
Our coaches come to any court of your choice for tennis lessons in Richmond

We work with your schedule to squeeze tennis lessons into your busy life
You'll get the best tennis coach in Richmond based on hundreds of 5-star reviews

We work with all ages and skill levels - kids tennis lessons, adult lessons, and beginner lessons
What makes our tennis lessons in Richmond better?
The Perfect Coach
We find you the best coach for your specific tennis goals.
Play When You Want
We work with your schedule to squeeze tennis into your busy life.
Courts Near You
Your lessons are just minutes away on a nearby court.
01
Choose Your Coach
Finding the right tennis coach is difficult, but we've already done the hard work for you. Tell us your goals and our coach-finder will search our 2,000+ coach database to find the perfect instructor for you.
Find Your Coach
02
Book Your Lessons
Our team is here to help you every step of the way. If you have any questions or want to purchase over the phone, call us at 301.575.6112 or buy online now if you're ready to get started.
Get Started
03
Improve Your Game
Talk to your coach to schedule your first lesson at a court and time that is convenient for you. You'll have fun and be amazed how quickly you will improve when you're working with the right tennis coach.
Find Your Coach
Looking to Play More Tennis?
The PlayYourCourt community is the easiest way to meet new players in the Richmond area.
Learn More
More about tennis lessons in Richmond, VA
Close-Up: The Tennis Scene In Richmond, VA
The capital of Virginia, Richmond, VA is one of America's oldest major cities. It was there that Patrick Henry declared "Give me liberty or give me death!" – and, wouldn't you believe it, but the revolutionary spirit still thrives! That's right, there's a little fire in the volleys that pass over the net, but not to worry, it's all in good fun.
The Richmond Tennis Association is one of the oldest tennis communities in the United States. It's been named tennis organization of the year by the USTA as well as the USTA / Mid-Atlantic Section. Top players compete in the Davenport City Championships in the spring and in the summer hundreds of children participate in the City of Richmond summer program at Byrd Park. For competitive juniors, the McDonald Summer tournament gives teens the opportunity to gain tournament experience and improve their rankings. It's an incredible organization that makes tennis easily accessible for the whole community.
Although Richmond, VA puts community before competition, that doesn't mean the players in town aren't tough. Be sure to schedule tennis lessons with a PlayYourCourt pro when in town, the City attracts the creme de la cream on the regular! Private tennis lessons in Richmond, VA are an incredible way to boost your game and work on your on-the-court weaknesses. Pretty soon, you'll be serving up a little revolutionary fervor yourself!
Featured PlayYourCourt Coach Providing Tennis Lessons In Richmond, VA
Rixie O. is our featured coach offering tennis lessons in Richmond! Rixie has been teaching for over twenty years and her speciality is beginners and junior players. She loves creating new games to make learning tennis fun, and heads up a local tennis camp each summer. Rixie's private tennis lessons will focus on encouragement, laughter, and learning the fundamentals needed to be an excellent tennis player. If you're wanting to have a blast while taking tennis lessons in Richmond, Rixie is the perfect fit!