See what our 100,000+ students are saying...
Top-Rated Tennis Coaches in Charleston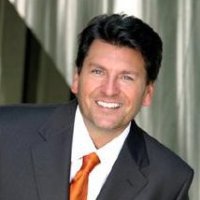 USPTA & USPTR 35 yrs coaching nationally and Internationally
Coached 2000+ students, all ages, worldwide
Balanced Entertainment, Education, Exercise. Focused on mechanics.
Here's what you can expect from a PlayYourCourt tennis coach in Charleston...
Our coaches come to any court of your choice for tennis lessons in Charleston

We work with your schedule to squeeze tennis lessons into your busy life
You'll get the best tennis coach in Charleston based on hundreds of 5-star reviews

We work with all ages and skill levels - kids tennis lessons, adult lessons, and beginner lessons
What makes our tennis lessons in Charleston better?
The Perfect Coach
We find you the best coach for your specific tennis goals.
Play When You Want
We work with your schedule to squeeze tennis into your busy life.
Courts Near You
Your lessons are just minutes away on a nearby court.
01
Choose Your Coach
Finding the right tennis coach is difficult, but we've already done the hard work for you. Tell us your goals and our coach-finder will search our 2,000+ coach database to find the perfect instructor for you.
Find Your Coach
02
Book Your Lessons
Our team is here to help you every step of the way. If you have any questions or want to purchase over the phone, call us at 301.575.6112 or buy online now if you're ready to get started.
Get Started
03
Improve Your Game
Talk to your coach to schedule your first lesson at a court and time that is convenient for you. You'll have fun and be amazed how quickly you will improve when you're working with the right tennis coach.
Find Your Coach
Looking to Play More Tennis?
The PlayYourCourt community is the easiest way to meet new players in the Charleston area.
Learn More
More about tennis lessons in Charleston, SC
Close-Up: The Tennis Scene in Charleston, SC
Looking like it came right out of the glossy pages of a travel magazine, Charleston, SC is an idyllic destination for tennis lovers. But, don't be fooled by its socialite status, Charleston is also one of the friendliest cities – and the best way to make new friends is to get into the Charleston tennis game.
Home of the Volvo Car Open, the culture revolves around around tennis as elite players come and go with frequency in Charleston. If you haven't yet tried your backhand on a tennis court, the time to start is now. Sign up for tennis lessons in Charleston, SC with one of PlayYourCourt's star pros based the area. And, with a collective 87 tennis courts, you're sure to find a convenient place to swing a racket.
Programs like Family Circle Tennis Center offer lessons and clinics to players of all ages. For many in Charleston, tennis is a family game. Summer camps and lessons for children 12-and-under ensure that even the little ones know how to volley it over the net.
If you want to make your game into the image of Southern Living, Charleston Tennis Club is a great place to work out those tennis whites. An exclusive locale featuring both indoor and outdoor well-lit courts, Charleston Tennis Club does have a waiting list – but with the gorgeous grounds and facilities, if you can swing the cost we hear it's worth the wait.
Featured PlayYourCourt Coach Providing Tennis Lessons in Charleston, SC
Michael S. is our featured coach providing tennis lessons in Charleston, SC! Michael is a former Division 1 NCAA Captain at Wofford College who has coached several students into college scholarships. Michael is super adaptable to people's playing styles and personalities. Whether you're new to the sport or an advanced player looking to compete, Michael is an excellent choice!