See what our 100,000+ students are saying...
Top-Rated Tennis Coaches in Chandler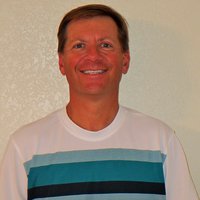 Highly motivated USPTA certified professional
Exceptional at teaching strategy and technique to players of all ages
Enthusiastic and knowledgeable coach for adults and children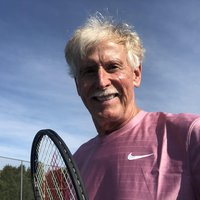 Elite USPTA Professional and USA Tennis High Performance Coach
USA Tennis High Performance Coaching Certification
USPTA Elite ProfessionL and IPTPA certified; 25 + years experience
Here's what you can expect from a PlayYourCourt tennis coach in Chandler...
Our coaches come to any court of your choice for tennis lessons in Chandler

We work with your schedule to squeeze tennis lessons into your busy life
You'll get the best tennis coach in Chandler based on hundreds of 5-star reviews

We work with all ages and skill levels - kids tennis lessons, adult lessons, and beginner lessons
What makes our tennis lessons in Chandler better?
The Perfect Coach
We find you the best coach for your specific tennis goals.
Play When You Want
We work with your schedule to squeeze tennis into your busy life.
Courts Near You
Your lessons are just minutes away on a nearby court.
01
Choose Your Coach
Finding the right tennis coach is difficult, but we've already done the hard work for you. Tell us your goals and our coach-finder will search our 2,000+ coach database to find the perfect instructor for you.
Find Your Coach
02
Book Your Lessons
Our team is here to help you every step of the way. If you have any questions or want to purchase over the phone, call us at 301.575.6112 or buy online now if you're ready to get started.
Get Started
03
Improve Your Game
Talk to your coach to schedule your first lesson at a court and time that is convenient for you. You'll have fun and be amazed how quickly you will improve when you're working with the right tennis coach.
Find Your Coach
Looking to Play More Tennis?
The PlayYourCourt community is the easiest way to meet new players in the Chandler area.
Learn More
How Many Tennis Lessons Do I Need?
Looking to take some tennis lessons in Chandler, AZ to learn the sport or improve your game? You're in the right spot!
PlayYourCourt is the easiest way to take tennis lessons in Chandler, AZ so you can get better (and beat your friends :)!
We get asked all the time, "How many tennis lessons do I need?" Although each person varies, our baseline recommendation is between 6-12 lessons.
PlayYourCourt coaches giving tennis lessons in Chandler will customize your lesson package to fit your tennis goals and learning style, but here is what a general package would look like:
"The Next Level" - 6 Lesson Package:
If you want to learn the basics and sharpen technique to boost your game to the next level, our 6 lesson package is for you.
Lesson 1: Forehand
In your first lesson, you will learn the most common shot in the game: the forehand. A forehand is the shot that you hit on the dominant side of your body (the side that you hold the racket in.)
Lesson 2: Backhand
The shot you will learn next is the backhand. The backhand is a shot hit on the non-dominant side of your body (the left side for righties) and is generally hit with two hands on the racket.
Lesson 3: Volleys
A volley is a shot that is hit before the ball bounces on your side of the court. It is a very common shot in doubles, and a very helpful shot in singles.
Lesson 4: Serve
The serve is the shot that starts the point and is necessary to master if you plan to play any matches or competitive tennis.
Lesson 5: Return of Serve
The return of serve is equally as important as the serve itself, but is often overlooked. You'll also learn the strategy involved and footwork.
Lesson 6: Rallying
This is the lesson you have been waiting for! You will bring everything that you have learned in the first 5 lessons together to hit every type of shot in match-play scenarios.
Where Can I Take Tennis Lessons In Chandler, Arizona?
A lot of people decide not to take tennis lessons because the "closest" club is too far away.
PlayYourCourt coaches come to whatever court is closest to you, making it easier than ever to fit tennis lessons into your busy schedule.
How Much Are Tennis Lessons In Chandler, AZ?
You may be thinking tennis is expensive, but it doesn't have to be. You can join group lessons to cut costs, but the fastest way to learn and improve is with private, one-on-one attention.
PlayYourCourt is the most affordable way to take private tennis lessons in Chandler, even cheaper than your local club.