Answer a few Questions to Find Your Perfect Coach
Finding the right tennis coach is difficult, but we've already done the hard work for you. Tell us your goals and our coach-finder will search our 2,300+ coach database to find the perfect instructor for you.

Schedule Your Lessons When & Where You Choose
Schedule your lessons at courts and times that are convenient for you. If you need any help or have questions, our concierge team is here to help you every step of the way.
Learn, Play and Improve Your tennis Game
Our top-rated coaches are knowledgeable, fun and patient. You'll be amazed how quickly you will improve when you're working with a coach hand-picked just for you.
Top-Rated Tennis Coaches in Portland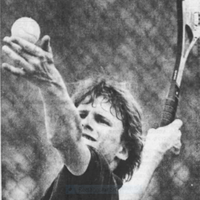 Vancouver, WA
As low as: $94/hr
Unlock VIP Pricing $84/hr
Runner-up in New York State Scholastic Doubles
Gave private lessons at Johns Hopkins & in downtown Philadelphia
8 years of teaching experience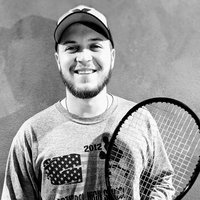 Portland, None
As low as: $89/hr
Unlock VIP Pricing $79/hr
Made one tournament final and was offered a D3 scholarship
Personal coach to many top high school players in the area.
PTR Certified with 8 years teaching experience
WANT HELP?
If you have questions or need some help, give us a call at 301.575.6112 or book online now if you're ready to get started.
The New Way to Elevate Your Tennis Game
What makes our tennis lessons better?
FIND THE BEST COACH
Our concierge approach will find your perfect coach based on your age, skill level and goals
Play on Courts Near You
We come to a local court near you, so you don't have to travel far
Easy, Flexible scheduling
Schedule lessons when convenient for you, so you can squeeze tennis into your busy lifestyle
No Expensive Club Required
Save thousands on an expensive tennis or country club membership
Frequently Asked Questions
Where will the lessons take place?

Your coach will come to any court of your choice. Not sure of the closest court? No sweat, they will recommend a convenient location.

How do I know I'll love my coach?

We ask you questions and hand pick the perfect coach based on what you are looking for. We are so confident in our coach selection process that we offer a 100% satisfaction guarantee. If we can't find the perfect instructor for you then we will refund your unused lesson credits.

Can I start with just one lesson?

You sure can, although we offer a 100% money back guarantee so most students start with a lesson package to save money since there is no risk.

How do I get in contact with my instructor?

Once you have booked your lesson package, you will immediately receive your instructor's contact information. The quickest way to schedule your first lesson is to call or text your coach and they'll get back to you asap. If your coach doesn't hear from you they'll reach out within 24 hours.

I've never played before, do you work with beginners?

Absolutely! Our certified instructors regularly work with players of all ages and ability levels.

Can I bring a friend?

Absolutely! Each extra person is only an additional $10 per hour. Adding friends to your lesson is a great way to cut down on your lesson costs.
More about tennis lessons in Portland, OR
Portlanders have long been telling out-of-towners to stay away because it is way too rainy of a city. Spoiler alert: Portland actually has a mild climate year round, and some of the most consistently spectacular summers in the country! With summer days typically hovering between 75 and 80 degrees with perfectly sunny, blue skies and no humidity, it is a tennis player's dream! There is an abundance of public courts, and with leagues all over town, including the city-wide World Team Tennis league, there is always someone to play with!
If you are looking for a facility with full amenities, there is a large selection of public and private tennis clubs so that you can get your tennis fix, even during the rainy season. Southwest Portland is home to the Multnomah Athletic Club, affectionately known as the MAC, and it is a breathtaking facility. Featuring world-class facilities for every nearly every sport, the MAC is the largest private indoor athletic club in the country, and is highlighted by its nine beautiful tennis courts! If you are interested in joing, however, get in line! There is a long waiting list to join, with a few lucky families gaining membership through a lottery each year.
Whether you live in North Portland, downtown, Lake Oswego, or anywhere else, quality tennis instruction is never far away with PlayYourCourt. PYC has highly qualified coaches all over Portland who can't wait to help you improve your game. Simply enter your zip code and select the pro who is perfect for you, and they will come meet you at a time and location that is convenient for you anywhere in the Portland area! Check out our great coaches today!