See what our 100,000+ students are saying...
Top-Rated Tennis Coaches in Naples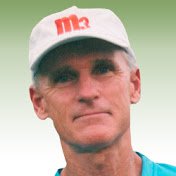 USPTA Elite Professional
My video lessons were aired on the Tennis Channel
I keep it SIMPLE and GET AMAZING RESULTS, patient and encouraging
Here's what you can expect from a PlayYourCourt tennis coach in Naples...
Our coaches come to any court of your choice for tennis lessons in Naples

We work with your schedule to squeeze tennis lessons into your busy life
You'll get the best tennis coach in Naples based on hundreds of 5-star reviews

We work with all ages and skill levels - kids tennis lessons, adult lessons, and beginner lessons
What makes our tennis lessons in Naples better?
The Perfect Coach
We find you the best coach for your specific tennis goals.
Play When You Want
We work with your schedule to squeeze tennis into your busy life.
Courts Near You
Your lessons are just minutes away on a nearby court.
01
Choose Your Coach
Finding the right tennis coach is difficult, but we've already done the hard work for you. Tell us your goals and our coach-finder will search our 2,000+ coach database to find the perfect instructor for you.
Find Your Coach
02
Book Your Lessons
Our team is here to help you every step of the way. If you have any questions or want to purchase over the phone, call us at 301.575.6112 or buy online now if you're ready to get started.
Get Started
03
Improve Your Game
Talk to your coach to schedule your first lesson at a court and time that is convenient for you. You'll have fun and be amazed how quickly you will improve when you're working with the right tennis coach.
Find Your Coach
Looking to Play More Tennis?
The PlayYourCourt community is the easiest way to meet new players in the Naples area.
Learn More
More about tennis lessons in Naples, FL
Close-Up: The Tennis Scene In Naples, FL
Naples, Florida is one of the wealthiest areas in the country, so it should come as no surprise that the tennis scene there is world-class. However, you don't need to be a multi-millionaire to enjoy tennis in Naples. While there are amazing private tennis clubs for the ultra-elite, there are also incredible public tennis options for those looking for a more reasonable outlet to take the court.
The Arthur Allen Tennis Center in the heart of Old Naples is the flagship public tennis facility in the area. The facility features twelve hydro har-tru courts that are kept in pristine condition. It is rare to find a public facility with clay courts, so the Allen Tennis Center is elevated above most public facilities from this fact alone. It is even further separated by the competition based on its other excellent amenities! The full service facility features locker rooms, four full-time certified teaching professionals, and regular events for players of all skill levels and ages.
For those looking for a more exclusive tennis experience in Naples, the Port Royal Club is the finest around. The club is typically reserved for Naples' elite. It is situated right on the beach on the gulf of Mexico, and driving through the gates may feel more Caribbean than Floridian. Though the club is one of the social hubs in the area, all of it's offerings are centered around it gorgeous tennis facility. There are nine har-tru courts, staffed by USPTA certified teaching professionals, as well as a pro-shop for all your tennis shopping needs. The club offers clinics for juniors and adults, private lessons, and even Pro-Am competitions throughout the year. The club is expensive, but you get what you pay for, so if you have the money, there is no finer facility in the area.
While Naples offers something for all tennis players, it is also a destination for some of the top players in the world, both professionals and aspiring professionals. The Academia Sanchez-Casal is located in Naples and is one of the top tennis academies in the world. It is the full-time home for top players from America and internationally. For the best-of-the-best, they come to ASC on a full-time basis, where they go to school and train simultaneously.
Unlike normal schools, their days are centered around their tennis training and school takes place either early in the morning or in the evening, giving each player ample time to work on their game and their fitness. For serious players not ready to train full-time, there are also monthly, weekly, and summer programs very popular among players with aspirations of playing elite Division 1 tennis. The facilities, coaching and competition are of the highest caliber, which is why it's notable alumni include Svetlana Kuznetsova, Andy Murray, Daniela Hantuchova, Grigor Dimitrov, and many other household-name players.
Featured PlayYourCourt Coach Providing Tennis Lessons In Naples, FL
Julie H. is PlayYourCourt's featured pro providing tennis lessons in the Naples area. Julie is a PTR certified teaching professional who has dedicated her life to helping players improve their game. She has coached high school tennis, been Director of Tennis at elite country clubs, and helped first time players develop their love for the game. She still plays competitively at a very high level, and though she specializes in working with ladies and juniors, there is nobody she can't help!