See what our 100,000+ students are saying...
Top-Rated Tennis Coaches in Orange County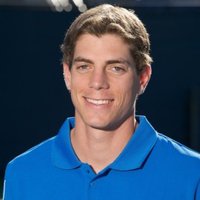 15 years of coaching in the pros/college/juniors/kids
Teach and coach all ages and skill levels-great with advanced players
Patience, unique knowledge, and able to hit at highest level
Here's what you can expect from a PlayYourCourt tennis coach in Orange County...
Our coaches come to any court of your choice for tennis lessons in Orange County

We work with your schedule to squeeze tennis lessons into your busy life
You'll get the best tennis coach in Orange County based on hundreds of 5-star reviews

We work with all ages and skill levels - kids tennis lessons, adult lessons, and beginner lessons
What makes our tennis lessons in Orange County better?
The Perfect Coach
We find you the best coach for your specific tennis goals.
Play When You Want
We work with your schedule to squeeze tennis into your busy life.
Courts Near You
Your lessons are just minutes away on a nearby court.
01
Choose Your Coach
Finding the right tennis coach is difficult, but we've already done the hard work for you. Tell us your goals and our coach-finder will search our 2,000+ coach database to find the perfect instructor for you.
Find Your Coach
02
Book Your Lessons
Our team is here to help you every step of the way. If you have any questions or want to purchase over the phone, call us at 301.575.6112 or buy online now if you're ready to get started.
Get Started
03
Improve Your Game
Talk to your coach to schedule your first lesson at a court and time that is convenient for you. You'll have fun and be amazed how quickly you will improve when you're working with the right tennis coach.
Find Your Coach
Looking to Play More Tennis?
The PlayYourCourt community is the easiest way to meet new players in the Orange County area.
Learn More
More about tennis lessons in Orange County, CA
Close up: The Tennis Scene in Orange County, CA
Home to almost 1500 tennis courts, sunny Orange County, California is an epicenter for tennis enthusiasts everywhere. Whether you're circulating with the social set at Orange Hollow Racquet and Fitness Club; taking tennis lessons with the pros at Orange County Breakers; or taking it easy at the community courts, if you're in Orange County, CA, you're bound to get served. That's why taking tennis lessons in Orange County, CA is so important!
The beautiful people of Orange County love tennis so much they believe it's an inalienable right. The Orange County Community Tennis Association is committed to instilling enthusiasm for the sport in every person they meet! Featuring tennis lessons for newbies and experts alike, the organization aims to invite everyone to join one of the world's oldest and most respected sports.
But it's not all blue skies and sunshine, Orange County, CA players can be quite competitive. The area is teeming with leagues – and many players have been on the court for the larger part of their lives. In order to compete in Orange County, you have to play to win. Home to major players like the USTA League, the Flex League, Junior Team Tennis and Under 10 Tennis (yes), the tennis stakes in the O.C. are high. You'll want to make sure your skills are sharp – luckily Orange County attracts top tennis pros from all over the nation, and you can get top talent to improve your game.
If you're looking for tennis lessons in Orange County, CA, we've got the perfect coach waiting for you.