See what our 100,000+ students are saying...
Top-Rated Tennis Coaches in Fountain Valley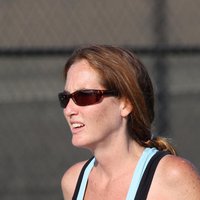 F.C.T. and C.I.F. Tennis Coaching Certifications (Barcelona, Spain)
Teach all ages and skill levels - good with kids, adults & high level
Patient and encouraging teaching style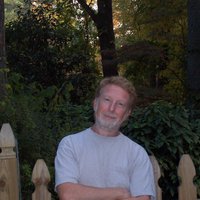 State ranked
I have had success with kids with attention deficits.
I have a PhD in sports psychology. I have been teaching 30 years.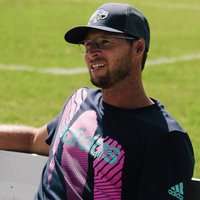 USPTA certified with 13 years of teaching experience
Work with all ages and levels - beginners to nationally ranked players
I'm very easy going, and like to work on technical skills
Here's what you can expect from a PlayYourCourt tennis coach in Fountain Valley...
Our coaches come to any court of your choice for tennis lessons in Fountain Valley

We work with your schedule to squeeze tennis lessons into your busy life
You'll get the best tennis coach in Fountain Valley based on hundreds of 5-star reviews

We work with all ages and skill levels - kids tennis lessons, adult lessons, and beginner lessons
What makes our tennis lessons in Fountain Valley better?
The Perfect Coach
We find you the best coach for your specific tennis goals.
Play When You Want
We work with your schedule to squeeze tennis into your busy life.
Courts Near You
Your lessons are just minutes away on a nearby court.
01
Choose Your Coach
Finding the right tennis coach is difficult, but we've already done the hard work for you. Tell us your goals and our coach-finder will search our 2,000+ coach database to find the perfect instructor for you.
Find Your Coach
02
Book Your Lessons
Our team is here to help you every step of the way. If you have any questions or want to purchase over the phone, call us at 301.575.6112 or buy online now if you're ready to get started.
Get Started
03
Improve Your Game
Talk to your coach to schedule your first lesson at a court and time that is convenient for you. You'll have fun and be amazed how quickly you will improve when you're working with the right tennis coach.
Find Your Coach
What's New in Fountain Valley Tennis
Looking to Play More Tennis?
The PlayYourCourt community is the easiest way to meet new players in the Fountain Valley area.
Learn More
What's the difference between taking tennis lessons in Fountain Valley, with a club versus with PlayYourCourt?
If you're trying to decide between joining your local tennis club or working with PlayYourCourt to take tennis lessons in Fountain Valley, here are five reasons why PlayYourCourt is the better choice.
1. Our hourly rates on tennis lessons in Fountain Valley, CA are on average $10 per hour cheaper than your local club. You can save even more by purchasing packages of lessons.
2. Our Coaches Come To Whatever Court Is Closest To You
No more long drives to the nearest tennis club. You can choose a local court for tennis lessons in Fountain Valley, CA or your coach can recommend a convenient location.
3. We Only Hire Only The Best Coaches To Give Lessons In Fountain Valley, CA
Our teaching staff includes certified professional with high level playing backgrounds. All of our coaches are thoroughly vetted by our staff and reviewed on an ongoing basis by our clients, ensuring you will work with only the best coaches providing tennis lessons in Fountain Valley, CA. We are so sure we can pair you with you perfect coach, we offer a 100% satisfaction guarantee.
4. Tailored Instruction
‪We understand that everyone has different tennis lesson goals. After you answer a few questions we will match you with somebody who's right for you -- not just a "good instructor".‬ Your tennis coach will create a lesson plan customized to your needs. With that kind of individual attention, you'll meet your goals in no time.
5. Flexible Scheduling
We know you're busy so our coaches will work with you to fit your tennis lessons in Fountain Valley into your busy schedule. You can choose to have a tennis lesson at a fixed day and time each week, or you can play it by ear and schedule your lessons on a case by case basis. No matter what package you purchase, you'll have your lessons for a full year to use at your own pace.