See what our 100,000+ students are saying...
Top-Rated Tennis Coaches in Jacksonville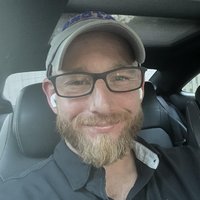 High School D1 Varsity four years > P.K. Yonge (UF Developmentary)
Coaching juniors and beginning leagues at local YMCA
USPTA Pro Certified with 17 years of playing and coaching experience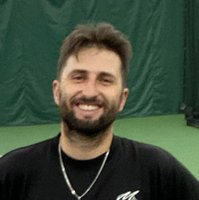 Former ATP World Player achieved ATP Singles #728 & ATP Doubles #649
Inducted into the Buffalo Tennis Hall of Fame (Class of 2019)
USPTA Elite Professional; PTR Certified; w/ 24 years of teaching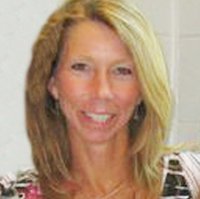 USPTA P1-Elite Professional
Over 14 yrs. of teaching all ages and skill levels
Taught beginning and intermediate tennis at App. State University
Here's what you can expect from a PlayYourCourt tennis coach in Jacksonville...
Our coaches come to any court of your choice for tennis lessons in Jacksonville

We work with your schedule to squeeze tennis lessons into your busy life
You'll get the best tennis coach in Jacksonville based on hundreds of 5-star reviews

We work with all ages and skill levels - kids tennis lessons, adult lessons, and beginner lessons
What makes our tennis lessons in Jacksonville better?
The Perfect Coach
We find you the best coach for your specific tennis goals.
Play When You Want
We work with your schedule to squeeze tennis into your busy life.
Courts Near You
Your lessons are just minutes away on a nearby court.
01
Choose Your Coach
Finding the right tennis coach is difficult, but we've already done the hard work for you. Tell us your goals and our coach-finder will search our 2,000+ coach database to find the perfect instructor for you.
Find Your Coach
02
Book Your Lessons
Our team is here to help you every step of the way. If you have any questions or want to purchase over the phone, call us at 301.575.6112 or buy online now if you're ready to get started.
Get Started
03
Improve Your Game
Talk to your coach to schedule your first lesson at a court and time that is convenient for you. You'll have fun and be amazed how quickly you will improve when you're working with the right tennis coach.
Find Your Coach
Looking to Play More Tennis?
The PlayYourCourt community is the easiest way to meet new players in the Jacksonville area.
Learn More
More about tennis lessons in Jacksonville, FL
Close-Up: The Tennis Scene In Jacksonville, FL
Jacksonville's year round sun and warm weather make it a mecca for tennis players. Its climate means never having to pay an indoor court fee, and its proximity to the beach means there are nearly unlimited options for apres-tennis activities and seafood feasts!
Jacksonville, FL is home to the largest urban park system in the nation, with 10 state and national parks located throughout the area. Its parks and recreation bureau owns and operates over 150 public tennis courts within the city limits that are open for play by both residents and nonresidents. Their three premier facilities are fully staffed and offer all the amenities a tennis player would want. Across the Boone Park Tennis Complex, Clanzel T. Brown Tennis Complex, and Southside Tennis Complex, there are 36 courts that also operate a find a player/partner program that sets players up with opponents or partners free of cost all over the city.
A very unique aspect of the city's tennis program is access to clay courts. Typically public courts are hard courts in variable condition, but their courts are meticulously maintained and allow the public to play on wonderful har-tru courts all over the city. It's better for your knees, and a whole lot of fun to slide around on!
Jacksonville is home to the largest tennis tournament in NE Florida, the SenioRITAs. The event is for women over the age of 40 and benefits breast cancer research in the area. The tournament has been around since 1996 and features several different flights and also social events throughout the week. The best part? One hundred percent of all net proceeds go to charity! The event has seen steady growth since its inception and attracts players from all over the region.
If you are looking for some prestige in a world-class tennis facility, look no further than the Amelia Island Tennis Resort just north of Jacksonville, FL. Operated by Cliff Drysdale Tennis (a name you probably know from his recent work as a tennis announcer), the resort is consistently ranked among the finest tennis resorts in the world. It features 23 beautiful har-tru clay courts, a full service pro shop, a fitness center, and world class instruction. It's no surprise that many of the legends of the game have graced these courts with booming forehands in the gorgeous setting.
Featured PlayYourCourt Coach Providing Tennis Lessons In Jacksonville, FL
Dick S. is PlayYourCourt's featured pro providing tennis lessons in the Jacksonville area. Dick is a USPTA certified coach who is passionate about not only improving players' games, but also in fostering the growth of the game in the area. No matter your level, he is qualified to work out the intricacies of your game and helping you have more fun on the court. He is also very experienced in working with wheelchair and adaptive tennis players. He translated a strong competitive career into an even stronger coaching career. There is nothing Dick can't do on the court!